Back in March, Melbourne's Lord Mayor, Robert Doyle, has labelled "shameful" the proliferation of "dog boxes in the sky". From The AFR:
"You know I am pro-development, but some of the developments that have been put before us are shameful"…

"Developments that are three times the recommended height limit: it's not iconic, it's just big.

"That rely on borrowed light: it's not a bedroom, it's a cupboard. These developments are not better for our city and we will not give them planning approval"…
Today, Doyle has gone one step further and called for residential development in Melbourne's CBD to be curbed. From The AFR:
About 80 per cent of new floor space in the development pipeline for the central city is earmarked for residential…

There are now 20,000 apartments under construction in the City of Melbourne, Cr Doyle told The Australian Financial Review following a speech to the Planning Institute of Australia.

"There are 19,000 apartments which will be getting approval and we think there is something like 30,000 apartments in the pipeline.

"The vast majority – 95 per cent of these – are one or two bedrooms.

"It's perhaps time to think about whether we need to move the balance of construction from residential more towards commercial."
Doyle has a point. Annual highrise apartment approvals recently hit 24,000, roughly three times that of the mid-2003 peak when the Docklands/Southbank boom first took-off. Since then, however, they have begun to fall, suggesting the apartment bubble will deflate on its own accord: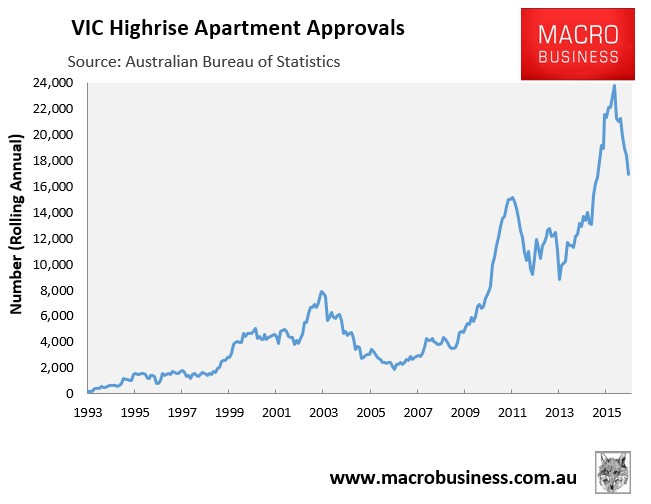 Besides, the building of dog boxes for sale to foreign investors and migrants (international students) is now a fundamental driver of the Melbourne economy, which has gone all in on the housing/population ponzi. Moreover, the Victorian Government expects more of the same, projecting Melbourne's growth will surge to 8 million by 2051: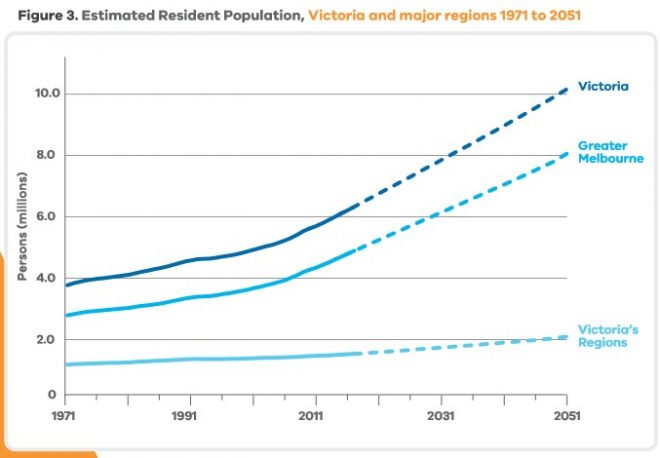 Outside of dwelling construction and the services industries linked to endless migration (think cafes, universities and financial services), what else is there to drive Melbourne's "growth"?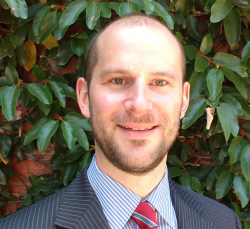 Latest posts by Unconventional Economist
(see all)