As we know, with the end of the mining and housing booms, Australia's path to ongoing prosperity faces a simple choice. We can set about repairing the nation's competitiveness and build more productive businesses to improve our external account. Or, we can continue to live beyond our means running twin deficits in part funded by selling assets to foreigners. That's pretty much all there is.
We are currently pursuing the latter with our usual gleeful disregard for the future under the rough label of a doctrine endorsed by Professor Warwick McKibbin:
Australia is better placed than most countries to benefit from long-term global trends – such as population ageing, fiscal adjustments and the shift in economic clout from Europe to Asia, Professor McKibbin says.

…"If you have got something like a fixed asset in a country and you are globalising the entire world then location becomes a valuable asset."

"Real estate on Sydney harbour for example is also from a national point of view attractive. But for foreign investors it's also very attractive because there's billions of dollars of wealth being generated in China.

"The middle class is expanding, and they're going to want to buy things, environmental goods – they're going to want to buy stuff which we actually have in abundance. But much of it is fixed assets so you can't change the supply of it, and so therefore it's value is likely to go up a lot."

But it will also drive up the real exchange rate, hurting the competitiveness of trade-exposed industries such as tourism – currently enjoying good growth with a lower Aussie dollar – and manufacturing. A stronger dollar means Australian goods and services are more expensive for foreigners while competing foreign goods and services are cheaper for Australians.
Notice how this is a binary choice. You can't sell the kitchen sink to China without driving up your real exchange rate and diverging from the alternative path which is to repair the real exchange rate and build productive businesses. In short, if you take the McKibbin Doctrine path then you will have to keep selling those assets as your productive tradable businesses continue to disappear.
But it comes with strings attached, quite literally. And they are starting to throw up considerable angst, from Laura Tingle:
This week we saw Nick Xenophon and Bob Katter both expressing their concern the possibility that Ausgrid would be sold to the Chinese.

But in a way, their concerns are only a delayed extension of similar, but unresolved political concerns that emerged late last year when the same State Grid was bidding for another NSW electricity asset, TransGrid.

It was all getting just a little hairy when, at the last minute, the issue was resolved by a much higher bid for the asset by a Canadian/middle eastern/ Australian bid.

Just before this resolution emerged, however, there were very different signals emerging about the bid. The word from intelligence sources was that there was "no way that's going to happen", even as the word ricocheted around financial markets that FIRB was not going to recommend against the deal.

…Extraordinarily, no-one seems to be exactly sure who owns the Australian power network.

Yet even eight months after the issue erupted because of the TransGrid bid, it seems we don't have the facility or language to even discuss essential questions like whether the Chinese – whose economic favour we always wish to win – represent a strategic risk if they can flick a switch and turn off our power systems.
The question is not whether they will throw the switch, if they did you can always nationalise the assets, though that is very obviously a context of war. The question is what the implicit and explicit threat of such does to your policy choices beforehand. Peter Jennings explores those issues, also at the AFR:
China's aggressive behaviour in the South China Sea shows that Beijing operates according to its own strategic priorities. In rejecting The Hague's Permanent Court of Arbitration ruling against Chinese island building, Beijing flouts the "rules-based global order" that is so central to Australian security.

The same one party apparatus directing Chinese behaviour in the South China Sea is the owner of Stategrid and is the ultimate power in Hong Kong. That should give pause to Australian policy makers wanting to privatise NSW's electricity distribution system.

Ausgrid provides power to 1.6 million households and businesses in Sydney, the Central Coast and the Hunter regions, this includes critical defence industries and facilities and state and federal government offices.

These facilities are potentially vulnerable to power disruption. While that risk might seem acceptable in current strategic circumstances, imagine a situation where a rapidly deteriorating strategic situation in the Asia-Pacific creates significantly more tension.
Quite right, but I'm afraid these issues run much deeper still. The McKibbin Doctrine is also selling smaller fixed assets to Chinese interests at a stunning rate. Mines and farm land are being built into vertically integrated supply chains that import labour and offer no economic benefit at all. Even houses are now open season with the Chinese bid essential to holding aloft the property prices that fundamentally drive the McKibbin Doctrine as a growth model.
We are literally selling kitchen sink and if push comes to shove in a Great Power conflict within the region there is absolutely no guarantee that the polity will support Australian engagement with traditional allies given its entire wealth will be destroyed by doing so.
Peter Jennings asks that we begin at:
…A necessary start point must be to accept that there are real and pressing security issues that a serious country should address and that this is best done through a predictable and open assessment process.
That would be nice. But our pollies have shown no spine for the tough choices and short term pain for longer term national interest gain. They put the party and next election before all.
I have no issue with selling assets to foreign interests in principle. Assets like farm land have been horribly mismanaged by Australians so give others a go at improving productivity, I say. If the nation chose to sell itself as an act of strategic integration with Asia then I could even go along with that, though I would advise that the Chinese one party state does not sit comfortably with democratic values, so we'd perhaps be better off with ASEAN interests.
But drifting lazily into a fatal divergence between economic and strategic policy to support a few real estate agents and willfully neglectful pollies? That's pathetic.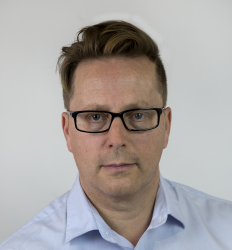 Latest posts by Houses and Holes
(see all)