Bit shocked by this from a gleeful AFR:
Obsessed by weak commodity prices and volatility in global financial markets to the point of not thinking about the future?

Don't be, advises top economist and former Reserve Bank of Australia board member Warwick McKibbin.

Australia is better placed than most countries to benefit from long-term global trends – such as population ageing, fiscal adjustments and the shift in economic clout from Europe to Asia, Professor McKibbin says.

…"If you have got something like a fixed asset in a country and you are globalising the entire world then location becomes a valuable asset."

"Real estate on Sydney harbour for example is also from a national point of view attractive. But for foreign investors it's also very attractive because there's billions of dollars of wealth being generated in China.

"The middle class is expanding, and they're going to want to buy things, environmental goods – they're going to want to buy stuff which we actually have in abundance. But much of it is fixed assets so you can't change the supply of it, and so therefore it's value is likely to go up a lot."

But it will also drive up the real exchange rate, hurting the competitiveness of trade-exposed industries such as tourism – currently enjoying good growth with a lower Aussie dollar – and manufacturing. A stronger dollar means Australian goods and services are more expensive for foreigners while competing foreign goods and services are cheaper for Australians.
There you have it. The insider's view of Australia's future.
Two questions. How will we grow? If we sell our fixed assets to foreigners then we'll also be borrowing lots offshore as folks chase the assets (there are a few Australians left in Australia after all).
Also, if we're also going to be consuming the proceeds whilst hollowing out our tradable sectors then the current account deficit is going to the moon. From Australia's already stretched CAD that will be sustainable for about a year.
Second, is this model politically sustainable as Australian youth is sold down the river?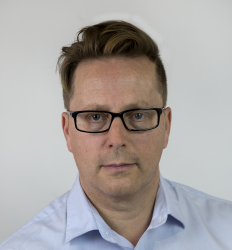 Latest posts by David Llewellyn-Smith
(see all)