From a much improved Jessica Irvine today:
If you think this election campaign has been boring, you haven't been paying attention.

Australia's major political parties have revealed themselves as complicit in an unprecedented act of generational theft.

There is now a bipartisan agreement by the major parties to accept budget deficits as far as the eye can see. Back when the Labor Party first took the budget into deficit, they were at least attempting to hit a surplus. The Liberal Party, too, used to pledge to fix the budget, even though they haven't. The budget today is in as bad shape as when it took over from Labor.

"So what?" you may ask. Borrowing rates are historically low.

But eventually the books should balance, and when they do, they will do so on the shoulders of future generations who will pay higher taxes than otherwise.

…Essentially, the Howard government took the proceeds of the biggest mining boom in our history and funnelled it almost exclusively into the pockets of older Australians. A boom predicated entirely on extracting value from the resources owned by all Australians, past and future, was spent entirely on the present generation of adults.

…A bit. But mostly no. The budget is in deficit because we're committed to spending billions of dollars each year on the age pension, family benefits for the well to do, tax concessions on super and housing, and assistance to industries which will be dead by the time young people come to get a job.

Our budget is in the red to fund the spending of today, not to invest in the future.

…Young people are angry. It's time to get even.
Alas, if only they were. Young Australians seem not to understand how toxic is the war upon them. It's not just the budget, it's the serial bubble-blowing central bank as well (a fact you might want to remember, Jessica). And let's not forget the failure to act on global warming.
Australian youth needs a lightning rod to educate and get them moving. And there is one that could be created. One that we at MB would have pursued long ago if we had the time. Australia needs a formal "Youth Party" in the Parliament.
To be effective, The Australian Youth Party would need to have liberal underpinnings and be committed to:
markets not rent seeking;
housing affordability via both demand and supply side reform;
tax reform in the name of intergenerational equity, and
carbon mitigation policy.
Of course it could be much broader platform given the youth perspective on pretty much everything will be different to that of the aged claw that is ripping their future to shreds.
Now is the time too. The Youth Party could galvanise enormous support very quickly and it would be immensely threatening to the Greens and Labor. That is all to the good because Labor is likely to win 2019 election after the Coalition crashes with the economy over the next term. The Youth Party must be prepared to get its hands dirty and do deals to get things done and it could well be in a position to force policy change under a Labor government in three years.
It needs some startup money and a seasoned team of people that understand how movements are started. After that, membership fees and public financing for political parties would fund it.
MB will support it. My own idea was to ask Waleed Aly to lead it.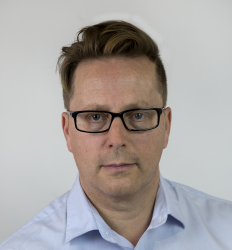 Latest posts by Houses and Holes
(see all)