A new front has opened in the student-migration scam, whereby the Turnbull Government has opened the door to international primary school students and their guardians to access Australian schools and purchase Australian property ahead of achieving permanent residency. From SBS News:
From July 1, students aged six and above would be able to apply for student visas regardless of their country of citizenship – and their guardians can also apply for Guardian visas (subclass 580)…

These visa-rule changes, which were announced during Prime Minister Malcolm Turnbull's visit to China in April, also mean non-residents can buy several new properties or one existing property…

Dave Platter, from the leading Chinese international-property portal Juwai.com said there has been a nearly 20 per cent jump in inquiries for properties in Australia since Mr Turnbull's announcement…

Estate agents Vera and Geoffrey Wong have hosted an open home in Sydney's Eastwood.

Most of their clients are either Chinese or South Korean investors, and Mr Wong says when they were choosing a property, there is no doubt their children's education is considered most important.

He said buyers are planning purchases that cater for their children's entire education.

"Schooling … that is – I can't emphasise it enough – is one of the main factors," he said.

"Our clients, I would say over 70 per cent, (are looking,) at schooling and the university afterwards."
Unbelievable. Primary schools in "good" catchment areas are already bursting at the seams. Meanwhile, Australia's biggest cities, which is where most migrants arrive, are already struggling to digest a decade of rampant population growth (immigration), which has clogged their roads, trains, and reduced residents' overall amenity.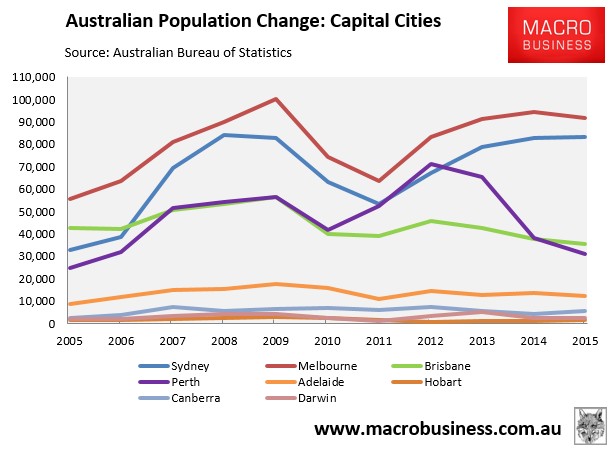 And yet the government wants to add more immigrant fuel to the fire, just so that it keeps a floor under Australia's already ridiculously expensive house values.
Where is the additional federal investment in schools and infrastructure to keep up with the migrant influx? And where is the consideration of impacts on Australia's existing residents – especially young families struggling to buy a home and put their children through schooling?
Is this what Australia has been reduced to: flogging land, houses and visas to wealthy Chinese? Is this what Turnbull really means by his "innovation agenda"? Surely we can do better.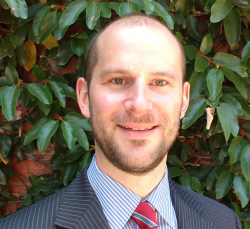 Latest posts by Unconventional Economist
(see all)