From Moody's:
Data released by CoreLogic last week show that activity in the Australian housing market – after moderating in late 2015 and early 2016 – is showing signs of re-acceleration, led by strong price growth in Sydney during April and May. At the same time, household debt/ income ratios continue to rise. These trends are unfolding against a back drop of an already-high level of household indebtedness and elevated overall leverage in the economy, and are credit negative for Australian banks – particularly in the context of their very high ratings. Whilst current stable employment conditions and low interest rates support the quality of bank housing portfolios, high housing prices and consumer leverage do raise the sensitivity of the banks to downside risk in the housing market.

House prices have picked up again …

Annual house price growth has risen over the past two months, increasing by 10% for the 12 months to May. Sydney and Melbourne, Australia's two main cities, have led the rise.

After slowing in late 2015, Sydney reported monthly growth of 3.1% in May and Melbourne grew 1.6%. While low interest rates continue to support housing values, investors remain an important factor boosting prices.

As shown in Exhibit 1, the proportion of new housing loans provided to investors recovered during the first quarter of 2016, following a dramatic drop in the second half of 2015. Investor loan demand had previously moderated in response to restrictions imposed by the Australian Prudential Regulatory Authority (APRA) as well as tighter serviceability criteria by the banks.

While some of the newer activity can be explained by investors bringing their purchase plans forward ahead of the July 2, 2016 federal elections, there is evidence that bank appetite for investor lending is returning after a period of tighter underwriting to comply with APRA's 10% annual limit for growth in such loans. For example, over the past month a number of lenders — such as Westpac Banking Corporation (Aa2/Aa2 stable, a1), Bank of Queensland (A3/A3 stable, baa1) and Credit Union Australia (A3/A3 stable, a3) — have lifted their maximum loan to value ratios (LVR) for investor lending, while there are indications that banks are becoming more competitive in their pricing for investor loans.

… From an already very high level

The current rebound comes against a backdrop of already very high house prices (Exhibit 2) and elevated overall leverage in the economy. As shown in Exhibit 3, Australia's credit/nominal GDP ratio reached 155% in March 2016, near the all-time high of 158% set in March 2008. These developments are credit negative since they increase the sensitivity of Australian banks to any potential deterioration in the housing market. And although we expect such an adjustment to be gradual, the likelihood of an outright downward correction in prices is rising.

Housing losses are likely to remain manageable…

Although risks in Australia's housing market are skewed to the downside, arrears rates remain very low, while stable employment conditions and the current low interest rate environment continue to support housing market stability, despite the run-up in housing prices and consumer leverage.

The overall credit profiles of bank housing loan portfolios remain healthy, even allowing for pockets of risk emanating from exposures to neighbourhoods that have seen particularly high housing price appreciation; a strong pipeline of new apartment supply in Sydney and Melbourne that could exert downward pressure on prices; and from the increased proportion of higher LVR and interest-only lending conducted in 2013-15.

Current average LVRs are low, providing a buffer to housing market volatility. Partly as a consequence of house price appreciation since loan origination, current average LVRs at the major banks are in the high 40% to low 50% range. Moreover, Australian banks have full recourse to borrowers; aggregate system mortgage prepayments amount to approximately 2.5 years' of scheduled principal and interest; and riskier housing loan types, such as low documentation mortgages, have all but disappeared since the global financial crisis.

Macro-prudential measures introduced in 2015 to limit growth in investor loans have helped to firm up banks' underwriting standards. Exhibit 4 shows that APRA's initiatives are having some impact and, in our view, the credit quality of the 2016 origination vintage should improve relative to the 2014-15 vintages which we view as bearing the most risk, given that they were originated after significant house price appreciation had already occurred.

Consequently, in our stress tests, the residential mortgage portfolios of Australian banks do not generate excessive credit losses, including in scenarios based on the US housing market during the 2007-11 downturn.

…But there is potential for significant second order effects

While the banks' healthy capital levels and current average LVRs provide some buffer against any potential direct credit losses from their housing portfolios, a sharp correction in housing prices would be likely to have meaningful, negative second order impacts on economic activity, and therefore on the earnings and asset quality of banks themselves, as seen in the downturns of other developed economies.

Furthermore, Australian banks are reliant on wholesale funding markets. Wholesale debt funds 34% of rated banks' tangible banking assets1 , with around half of their wholesale funding being sourced from abroad.

The strong performance and balance sheets of Australian banks have, to date, supported their ability to access global wholesale funding markets. However, foreign investor confidence may be tested if signs of a meaningful housing correction start to emerge in Australia.

Effectiveness of macro-prudential tools remains an open question

While APRA's macro-prudential measures have been valuable in limiting Australian banks' exposures to higher-risk lending, it remains to be seen how effective these measures will be in moderating growth in credit and house prices if interest rates decline further (Exhibit 5).

The experience of other countries, such as New Zealand, Sweden and Switzerland, suggests that the effectiveness of macro-prudential measures in fully offsetting upward pressure on housing prices – as interest rates decline – is yet to be demonstrated unequivocally .

Most pertinently, Australia's housing market is comparable to New Zealand's in many ways. The largest cities in both countries, Sydney and Auckland, have been key drivers of housing price growth, spurred by record low interest rates and strong investor demand.

As shown in Exhibit 6, the first of New Zealand's macro-prudential measures, introduced in October 20133 , had a sharp but temporary impact on house price growth. Further measures were introduced in 2015 which have also been successful in reducing activity. However, there are signs that asset price pressures may be returning, with housing prices and sales volumes showing signs of rising in 2016.
In other words, APRA, tighten now you fools.
Like interest rates, you need to keep tightening these things or the market just ploughs on t'wards endless riches (that is, doom).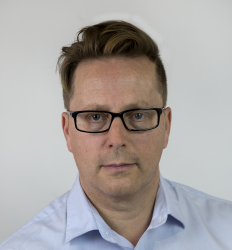 Latest posts by David Llewellyn-Smith
(see all)