Yesterday I wrote how New Zealand's two major political parties – the National Government and Labour – seemed to have reached bipartisan agreement on the need to eliminate Auckland's urban growth boundary (UGB), called the Metropolitan Urban Limit (MUL), in a bid to increase competition in the land market and free-up affordable housing supply, thereby placing intense political pressure on the Auckland Council.
Their views have also been backed up by New Zealand's Productivity Commission.
Now, the Auckland Council has hit back arguing that it has already increased supply, therefore, reform of the MUL is not required. From Interest.co.nz:
The council has released a statement arguing it is a "myth" that the current Metropolitan Urban Limit constrains building beyond its boundaries.

"Over the past three years Auckland Council has approved developments outside of the MUL that could provide up to 23,000 new homes," the statement said.

"This is possible through Special Housing Areas legislation, but it is also part of council's strategy for the forward supply of urban land.

"The proposed Auckland Unitary Plan… includes proposals to open up 11,000 hectares of land outside the MUL to cater for growth over the next 30 years, with the potential to build 110,000 new homes"…

"In fact the idea of a hard urban limit would be scrapped in favour of a commitment that there is always a boundary that ensures 30 years of land is available to expand into," it said.
The main problem with urban land supply in New Zealand, and indeed Australia, is that there are no "right to develop" laws, meaning that a land owner is unable to use or develop their land as they see fit, and must instead gain government approval to do so. This process, which is effectively a form of protectionism, stifles competition and contestability in land market, and leads to a situation whereby landholders blessed with zoning permission are granted quasi-monopoly rights and able to force-up land prices.
The only thing that keeps any market competitive is the continual freedom of entry into it by new players. Remove this ability, say via an UGB, and the market ceases to function properly allowing players to "corner supply", such as via land banking, as is currently the case throughout New Zealand, Australia and other markets running urban containment policies.
Make no mistake, I am not advocating "open slather" development. If land needs to be preserved for environmental or social reasons, by all means the Government should do so. But it should not prevent an adjacent landowner or a landowner further afield from developing their land merely because it sits on the wrong side of an arbitrary barrier, such as a UGB.
Subject to minimum standards being met, there should be nothing to stop a rural landowner from using their land how they see fit, whether it be for commercial use or subdivision into urban lots. Moreover, there should be nothing stopping a visionary capitalist from building a whole new city, attracting employees and businesses to it with very low land costs, as has occurred with the award winning Woodlands development near Houston, Texas, but would be next to in New Zealand and Australia.
Open competition underpinned by the right to develop (subject to minimum standards being met), is key to lowering land prices and ensuring that housing becomes affordable and the economy competitive.
Unfortunately, while most economists recognise the importance of competition in goods and services, they are mostly blind when it comes to land. The Auckland Council is no exception.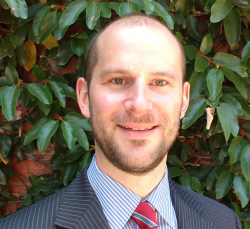 Latest posts by Unconventional Economist
(see all)