From The Australian comes Mr Rainbow who has saved the best for last:
Plans to balance Australia's federal budget by around 2021 are implausible, says Reserve Bank policymaker and economist John Edwards, adding that the nation risks losing its prized AAA credit-rating status.

Mr Edwards said the plan outlined by Treasurer Scott Morrison in the government's 2016-17 budget to bring the budget back into balance by 2021 was too slow as it relies on rising income tax collections to be achieved.

"I don't think we can disregard the possibility that the ratings agencies will lose patience with a fiscal trajectory which is simply not plausible, relying as it does on increased personal tax collections," Mr Edwards, a Reserve Bank of Australia board member, said in an interview with The Wall Street Journal.

If Australia lost its AAA rating, it would be a "big deal," he added.

"Given that we have higher foreign liabilities than similar rated countries, and given that debt as a share of GDP is rising more rapidly than many other highly rated countries, there is always a risk we are going to be kicked out of the (AAA) club," he said.

Mr Edwards said a return to budget balance over the next two years would be a smarter idea, saying the government has favored tax cuts for corporations over the mounting task of lowering the budget deficit, which would protect the economy against shocks.
The RBA has been telling the government to fix the budget in the "medium term" for some time. Glenn Stevens reiterated it recently. We also know that the RBA has been advising the government to go slow on anything that disrupts growth.
Over the next two years is not "medium term". They know the AAA is gone in a matter of months and the butt covering is in full swing.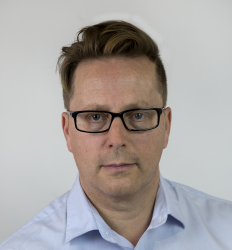 Latest posts by David Llewellyn-Smith
(see all)