It's a rhetorical question because you just did. From defense expert Brian Toohey:
…everything is wrong about the Turnbull government's decision to build 12 extremely large submarines in Adelaide.

…The government's refusal to go with an off-the-shelf design will cost more billions, because the first of new submarines won't be operational until after 2030 and the last until almost 2060.

This means the decrepit Collins class submarines will have to be kept going for more than 20 years beyond their planned 2025 retirement date – necessitating new capital spending and very high maintenance and operating costs that will soon pass $1 billion a year.

Bizarrely, the Turnbull government has decided that the Adelaide shipyard, which built the six Collins submarines, will now build 12 much bigger submarines and nine frigates that will be far larger than the existing Anzac class, which has served the nation well.

The new frigates will be even bigger than the three air warfare destroyers that the shipyard is building now. These are late and over budget, yet the government trusts this shipyard to build submarines costing $50 billion and frigates about $35 billion.

Where were Scott Morrison and Mathias Cormann when this decision was taken? The government's estimates of the added costs of local construction shows it will take more than $20 billion more simply to try to win a couple of Coalition seats in Adelaide.
Even The Australian is choking on the pork:
The Liberals under Tony ­Abbott were alarmed they would lose three federal seats in South Australia: Hindmarsh (1.9 per cent), Boothby (7.1 per cent) and Sturt (10.1 per cent). Sturt is held by Industry Minister Christopher Pyne and fear it would fall to Labor was one of the catalysts for the dumping of Mr Abbott. Mr Pyne was prominent during the submarine announcement.

Mr Turnbull admitted there would be a "premium" to be paid for building a new fleet of submarines in Australia rather than overseas but declared the impact would be "extremely manageable" amid questions over the cost of the landmark decision.

DCNS said the cost "premium" of an all-Australian build would be much less than the 30 per cent some were predicting.

The decision to build all of the submarines in Adelaide will see hundreds of construction workers benefit as a new submarine facility is built at the ASC shipyard and then 2800 jobs created as construction work begins for the new fleet. It is expected that the first steel for the new submarines will be cut in the early 2020s but the first Shortfin Barracuda is not expected to be fully operational until the early 2030s.
It will of course be the reverse. These giant Bondi cigars will end up costing double but we'll let that go. Even on the conservative $25bn extra we're going to pay, we get 3000 jobs when the same Coalition Government has just hosed 50k jobs in the car industry into the sea by refusing to pay $500 million. Nor is the industry scalable like vehicle manufacturing, it won't export a thing and much more of its componentry will be imported than was the case for cars given we don't have the intellectual property.
Let's let Prime Minister Turnpork explain himself, from the 7.30 Report:
LEIGH SALES, PRESENTER: This afternoon the Prime Minister Malcolm Turnbull joined 7.30 from Adelaide.

Prime Minister, thank you for coming in.

MALCOLM TURNBULL, PRIME MINISTER: Good evening.

LEIGH SALES: France already has a submarine production facility. It's built more than 100 subs there, it's exported them to nine countries and yet the Australian Government is building this local facility here so that sub building work can be done in Australia. Given the cost premium involved, how is this move not a social welfare program at odds with your free market government?

MALCOLM TURNBULL: Well, let me say this to you, Leigh, it is absolutely critical that as far as possible, every dollar that we spend on Defence procurement is spent here in Australia because that drives Australian economic growth and Australian jobs. It drives Australian technology, it drives advanced manufacturing and all of the spin-offs that comes from that. You see, the defence industry operates at the very frontier of innovation and technology and so it serves to pull the rest of the economy along in that regard. There's a lot of spin-off benefits. So yes, we have a sovereign defence force and we should have a sovereign defence industry with construction here wherever possible in Australia.

LEIGH SALES: I take your point regarding the spin-off benefits, but how much extra is it costing to do the work here in Australia rather than having it all down in France and then exported here?

MALCOLM TURNBULL: Well, you – can I just say to you, the – all three bidders nominated the cost – an order of magnitude, what's called a rough order of magnitude between building overseas and building in Australia. Such premium as there is is very manageable and …

LEIGH SALES: And what was it exactly in dollar figures?

MALCOLM TURNBULL: I can't go into that with you at this stage, Leigh, I can assure you, but let me just say this to you: you've got to remember that these are very complex pieces of machinery. They need to be sustained and maintained in Australia. They need to be built in Australia. And it is a vital part of our national economic plan, our plan to ensure that we have the jobs and growth in the 21st Century economy that we successfully transition from an economy that's been fuelled up by a mining and construction boom to one that is more diverse. And our Defence white paper, our Defence investment plan is all part of our overall plan for a strong 21st Century economy.

LEIGH SALES: How much of each submarine will be actually built in South Australia?

MALCOLM TURNBULL: Well the – the submarines will be built in South Australia and the bulk of it – the bulk of the components, the elements in the submarine, will be built in South Australia and elsewhere in Australia, but of course, as with any product of advanced manufacturing in the 21st Century, there is a global supply chain and there will be elements, components that are built in the United States or supplied from France. But the majority, the bulk of it, will be built in Australia and indeed here in South Australia.

LEIGH SALES: And when you say the majority, do you mean, you know, 55 per cent of them will be built in Australia or 95 per cent of them? Is it substantially – you know, is it basically the whole thing or is it, you know, about half?

MALCOLM TURNBULL: Leigh, let me restate what my objective is. I am committed to Australia having the strongest Defence capability we can afford to keep us safe. Behind that, we need a strong defence industry. And so wherever we can spend the dollars we commit to getting the capabilities for our Defence Forces in Australia, wherever we can spend those dollars in Australia, we will. So these submarines …

LEIGH SALES: And to test – sorry to interrupt, but to test the veracity of what you're saying, what I'm asking is: how much of these submarines will be built in Australia? Is it 90 per cent? Is it 50 per cent?

MALCOLM TURNBULL: Well, Leigh, the submarine has not yet been designed, so it is – we are working with the French as a design partner. It is going to be based on their latest submarine, their Barracuda submarine, but it is going to be an Australian-French partnership to design a new submarine and the majority of the construction – well all of the construction and the majority of the components, the work that goes into that, will be built in Australia. That's – that is the – that's our policy, that's our commitment and that's what you'd expect.

LEIGH SALES: What do you say to the suggestion from your enemies that this announcement is about shoring up your political position in South Australia?

MALCOLM TURNBULL: The competitive evaluation process was extremely thorough, as we described today, as the Defence Minister described in the press conference today. And what we had was unambiguous advice from our Defence Department, from the independent experts, naval, submarine experts that assisted us – unambiguous advice that the French proposal represented the best capabilities for our unique needs. Now the proposals from Germany and from Japan were excellent and had great capabilities, but the French one was the superior one for our needs and that is why we're proceeding with them.

LEIGH SALES: Just one quick question before we move off this. Have you spoken personally to the Japanese Prime Minister Shinzo Abe about this?

MALCOLM TURNBULL: Yes, I have.

LEIGH SALES: And what did the – what was the content of the conversation, broadly?

MALCOLM TURNBULL: Well, can I say to you that we – the – in all of my discussions with Prime Minister Abe, including the most recent one, each of us shared our unwavering commitment to our strong, special strategic partnership with Japan, which will become stronger in the years ahead …

LEIGH SALES: Nonetheless, Japan's put out a statement to say this is deeply regrettable.

MALCOLM TURNBULL: … and part of that is our trilateral relationship with the United States.

LEIGH SALES: The Japanese have put out a statement to say that this decision's deeply regrettable.

MALCOLM TURNBULL: Well it is – we can clearly understand their disappointment at not being successful in the competitive evaluation process.
So, the PM does not know how much is built in Australia because the sub is not designed yet but that is a rigorous process for a $50 billion dollar spend? This is just another hair-brained scheme from a sinking PM.
Two things at least are clear. Chris Pyne's Cheshire cat grin is worth $24.5bn and there is no cheque too big, no price too high, for PM Turnbull to buy power.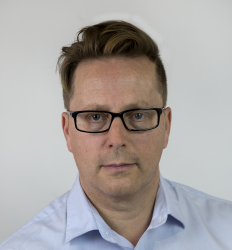 Latest posts by Houses and Holes
(see all)