Another day, another financial planning or trading scandal it seems. Commonwealth Bank, Macquarie, Westpac, ANZ, National Australia Bank, none of our largest institutions appear immune.
There is an inherent problem. While investment is usually done using knowledgeable, regulated and (for the most part) intelligent fund managers, the problem comes when you insert a sales person in between the investor and the fund manager, call them a "financial adviser" to add a thin veneer of respectability, incentivise them to rake in as much money as possible by paying them on a commission, and then finally allow the sales person to make financial decisions on behalf of the investor, charging as much as (or more than) than the fund manager doing the actual investing.
We think there might be a better way: MB investment management.
The key characteristics of the fund we are looking to implement are
Run by reputable, experienced investors.
Full transparency – shares are all held in your name, you get the franking credits, capital gains benefits and you can see exactly what you own at the click of a mouse.
No pigs at the trough. We want to cut out the layers of financial planners, dealer groups and asset consultants and the like.
Run as a low risk, "sleep at night" fund. Diversified between bonds, cash, Aussie shares and international shares, it's not looking to take massive positions but rather "lean-in" to investment themes. For instance, if you are on the downward leg of the largest commodity price boom in the last 150 years then Australian investors need the protection of more international shares and a larger bond holding.
Assets blended to your individual risk profile and life position – while the needs of the 25 year old investor and a 75 year investor are different, the differences are not so great that you need to pay a financial adviser 1% to add your age and risk profile into a calculator. We can do that with a range of risk/reward allocations that are free.
It is important to note that this fund would implement the MB view of the world but be separate from it. That is, MB would tip in the themes but an investment manager (that we choose) would implement them. So there would be a clear division between the fund and editorial, and it would compromise neither. In fact, MB investment management has the potential to boost the blog spectacularly as it and the fund grow together, better resourcing both.
So, please fill in our survey and be honest! Thanks in advance.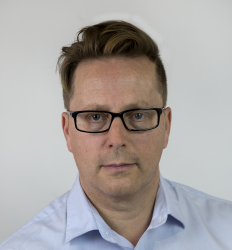 Latest posts by David Llewellyn-Smith
(see all)