After gutting its funding by $120m over four years in the 2014 federal budget, and severely reducing its enforcement capabilities, the Coalition Government is now looking to restore the Australian Securities and Investments Commission's (ASIC) funding in a bid to stymie Labor's call for a banking Royal Commission. From The Guardian:
Federal cabinet met on Monday and considered a suite of policies to boost the resources of the Australian Securities and Investments Commission (Asic), with its proposals to be taken to a party room meeting on Tuesday…

The proposals considered by the Turnbull cabinet could involve restoring all of the $120m funding that Asic lost in the Abbott government's 2014 budget.

It also considered introducing a tougher regime of civil penalties, and giving Asic product intervention powers…

Labor says a review of speeches and public comments from Asic executives from the past two years shows the regulator has warned the government on 41 occasions that it is unable to do its job properly without greater powers and resourcing.

"In October 2014, Asic chairman Greg Medcraft declared that Australia was a 'paradise' for white-collar criminals because of its soft punishments of corporate offences, calling on the government to give the regulator the power to impose harsher jail terms and bigger penalties for white-collar crime," Bowen said.

"Asic has been calling on this government to take action repeatedly in public and parliamentary forums."
So the Coalition cut ASIC's funding, thereby reducing its capabilities, and is now scrambling to bolster it back up to counter Labor's call for a banking Royal Commission. We can only see this as another politically driven policy switch which again sells the Australian people short.
Refunding ASIC before we even understand where it went wrong is absurd. That's the point of the Royal Commission, to discover where and how Australia's financial architecture needs improvement, from Chanticleer:
Shadow treasurer Chris Bowen's office is receptive to calls from Labor's anti-banking zealots and others outside the party to ensure the royal commission explores the idea of creating a specialist government organisation for investigating corporate fraud.

The model for this can be found in the United Kingdom and New Zealand which both have serious fraud offices. In each case, the SFO is a specialist prosecuting authority that tackles complex, fraud, bribery and corruption.

In the UK, the SFO is investigating Tesco, LIBOR, Rolls-Royce, GlaxoSmithKline and Barclays Bank. In New Zealand, the SFO is investigating a range of themes including large scale mortgage fraud.

Anti-banking campaigner and Labor senator, Sam Dastyari, is on the record as supporting the idea of a SFO in Australia. During the inquiry into ASIC in 2013-2014, Dastyari and other members of the Senate Economic References Committee visited New Zealand to examine the operations of that country's SFO.
We also know a large majority favour the Royal Commission.
Yet again we have Labor setting the policy agenda and the Turnbull Government reacting with poor second hand policy on the run that can only do it political harm.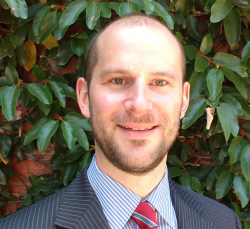 Latest posts by Leith van Onselen
(see all)