Hot on the heels of the Pascometer's cash for comment effort earlier this month, Business Spectator's Rowan Callick has written a triumphant piece yesterday telling us that "Australian manufacturing is back":
The collateral damage from Australia's decade of commodity kingship includes the "realistic" notion that our manufacturing is doomed…

BlueScope Steel, spun off from BHP Billiton at the start of its glorious ascendant decade, offers an intriguing counter-narrative.

The demise of carmaking, wrongly viewed as the death knell of manufacturing, does not tell the entire story of a sector in which Australians have demonstrated a considerable capacity…

[Bluescope] is Australia's biggest single investor in China, where it employs 1,500 people in five centres — Xi'an, Tianjin, Suzhou, Guangzhou and its HQ in Shanghai — and is the leading producer of various hi-tech flat steel products…

In the past five years alone, the production of finished steel products in China has soared by 145 per cent. BlueScope does not lack Chinese rivals determined to grab its markets, within China or Australia, or elsewhere in our region…

This rare example provides a model that may profitably be deconstructed by Australian firms trying to grow in the wider world…

At one end a big corporation such as BlueScope is showing the way, and at the other, tiny firms are getting the Export Finance and Insurance Corp to stand behind their export contracts with small but strategic loans.
While I would love to believe Callick, a look at the broad manufacturing data unfortunately paints a very different picture.
First, Australian employment in manufacturing continues to dive, both in absolute terms and relative to total employment: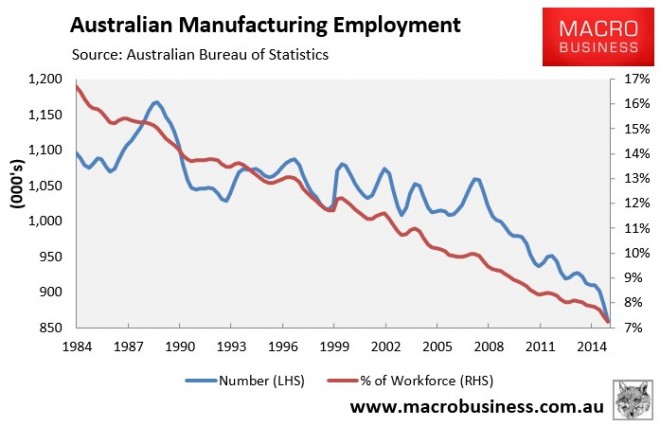 Since the GFC hit in September, the manufacturing sector has lost a whopping 183,000 jobs, with nearly 50,000 jobs lost in the last year alone.
Second, while there has been a modest rebound of late, manufacturing exports are still below their nominal level reached in 2007: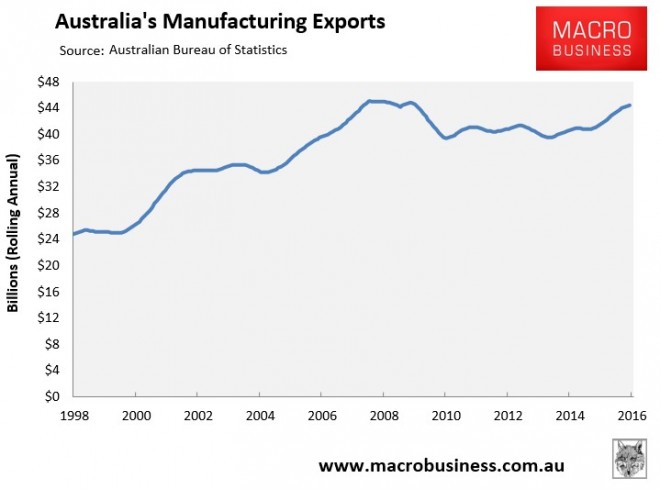 Take inflation into account and the situation is obviously much worse.
In terms of contribution to GDP, manufacturing is also galloping towards extinction: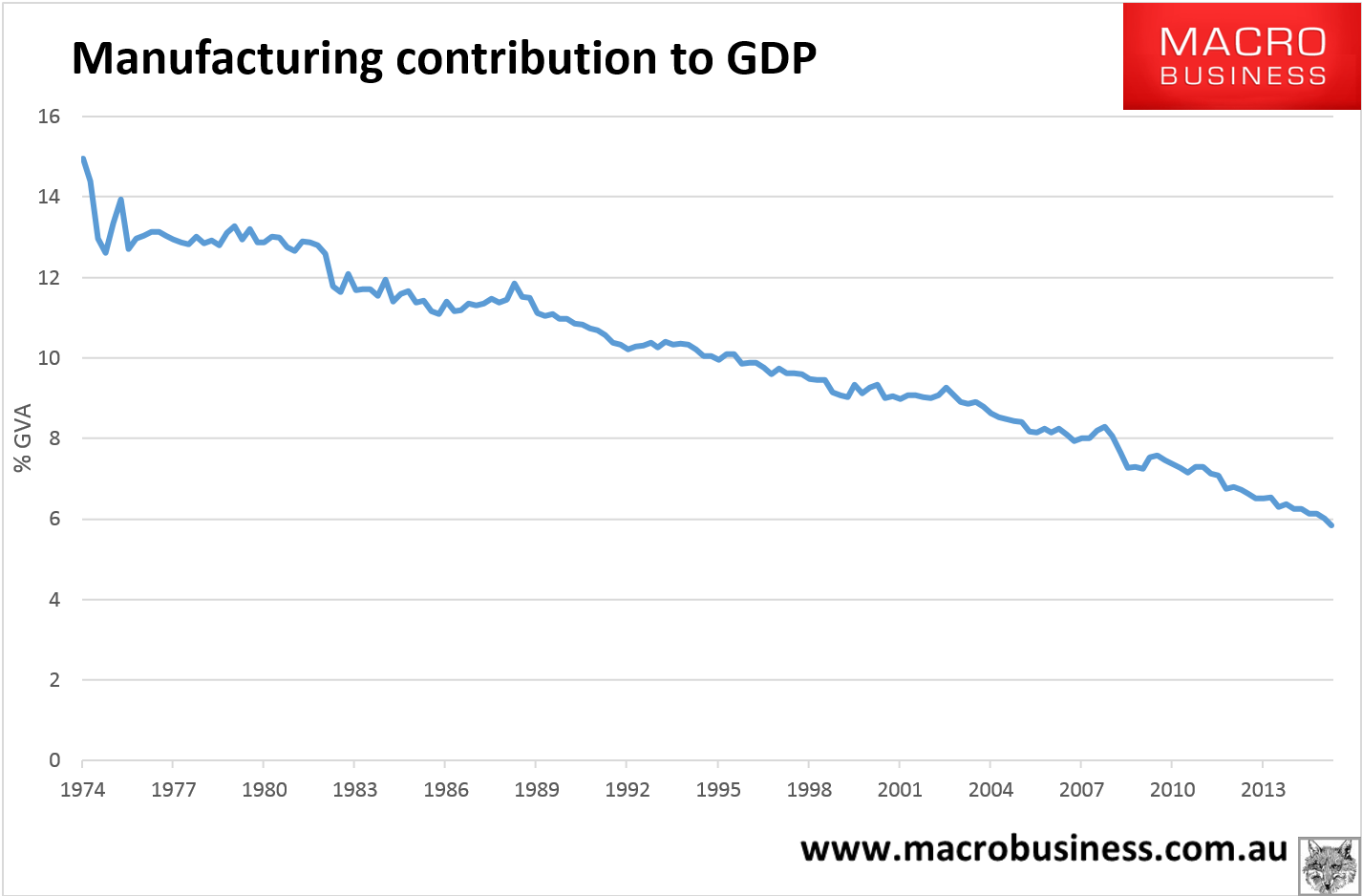 Now the lowest in the OECD and on a par with the tax haven and financial centre Luxemburg.
Unfortunately, the situation facing Australia's manufacturing sector is likely to get much worse before it gets better. In November this year, Ford closes its automotive assembly operations in Victoria. And this will be followed by Holden and Toyota closing down their operations next year.
Estimates of the employment impacts from the closure of the car assembly industry vary, but range from anywhere between 40,000 and 200,000 jobs lost.
Manufacturing is unfortunately not a "good news" story for Australia, Rowan. So long as we maintain the Australian ponzi model for growth it won't be. Perhaps you should write about that.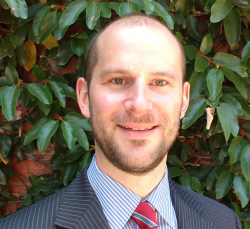 Latest posts by Unconventional Economist
(see all)