From Steven Keen today at BS:
During the life of the next Parliament — and probably by 2017 — Australia will fall into a prolonged recession.

…whenever a crisis has loomed, [politicians] avoided recession by encouraging the private sector to borrow and spend…Australia's most famous recession sidestep was during the GFC, when it was one of only two countries in the OECD to avoid experiencing two consecutive quarters of negative GDP growth (the other country was South Korea). Since then, the private sectors of the advanced countries have collectively de-levered, reducing their debt levels from about 170 to 160 per cent of GDP. Australia, in stark contrast, has levered up.

…The day of reckoning can be delayed by encouraging yet more private borrowing, which the RBA can attempt to do by cutting interest rates, and the government can reduce the crunch by running a large budget deficit. But these are likely to happen after a crisis rather than before it, because our Reserve Bank and our politicians are as oblivious to the dangers of private debt today as Bernanke was back in 2007.
As we say at MB, it'll run until authorities run out of bullets and that time approaches.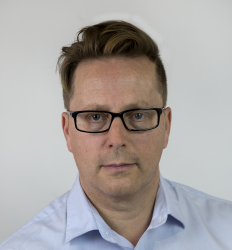 Latest posts by David Llewellyn-Smith
(see all)