From the Labor-aligned McKell Institute 50 economists trash Turnbott's negative gearing lies:
Between 29 February and 2 March 2016, The McKell Institute surveyed 51 of Australia's leading and most respected economists to gauge their opinions on negative gearing policy.

Respondents were asked to nominate whether they strongly agreed, agreed, were uncertain, disagreed, strongly disagreed, or had no opinion about six statements presented in the survey.

Economists surveyed were from a range of leading Australian universities and financial institutions. The statements presented to economists surveyed reflected current debates regarding proposed negative gearing reforms.

Bernie Fraser, former Governor of the Reserve Bank of Australia, was one economist surveyed, and provided additional commentary regarding the subject matter of the survey: " From a national interest – rather than political interest – perspective, tax measures (and policy measures generally) should be assessed in terms of their contributions to four goals, namely resource allocation, economic growth, price stability, and what is too often forgotten these days: fairness.

The current negative gearing (and related capital gains) tax arrangements score poorly on all four tests – they divert savings and resources away from potentially more productive investments into (sometimes speculative) property investments to take advantage of the tax concessions ; this does nothing to improve economic growth (or the budget bottom line ) ; they can accentuate short term fluctuations in house prices and sustain long term increases in house prices which far outstrip increases in the earnings of most Australians ; this lastmentioned consequence , plus the fact that the benefits of the concessions flow disproportionately to people on higher incomes, make the current measures manifestly unfair" –

Bernie Fraser, former Governor of The Reserve Bank of Australia. The comments of Mr. Fraser broadly reflect the sentiments of the majority of leading Australian economists surveyed.
I'll see your BIS Crapnel poop and raise you 50 economists…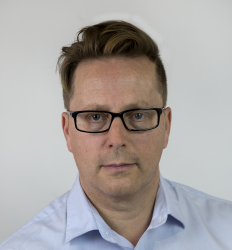 Latest posts by Houses and Holes
(see all)