As reported in The AFR today, the Turnbull Government is considering making changes to the Senate voting system to stop micro-parties gaming the preference system to win Senate spots:
On Tuesday, after question time, Mr Turnbull canvassed voting reform directly with Labor, which is split on the issue, while acting Special Minister of State Mathias Cormann has sought talks with the Greens who, along with Nick Xenophon, are supportive of change and eager to vote it through the Senate.

Sources told The Australian Financial Review that the government wants the changes through Parliament before it rises on March 17 for seven weeks…

It is believed the government is inclined towards banning group voting tickets and allowing voters to number Senate candidates one to six either above or below the line. Preferences would exhaust at number six and not be allocated to micro-parties using complex back room deals that see them win seats with just a tiny primary vote.
Not surprisingly, one of the affected parties – Motoring Enthusiast Party senator Ricky Muir – is skeptical of reform. From ABC Radio:
There's always going to be certain people having different views about it. I myself, not because I necessarily got elected on that system, but I don't think the system needs to be changed.

In reality the party that I represent and many, many other micro parties that actually stood up for that election would not have been there if they felt like they were represented by the major parties anyway.

So the real question is: are the major parties living up to the expectation of the public or are they letting us down, forcing us to get political?
I have mixed views about this.
On the one hand, the Senate voting system is undoubtedly incredibly complex – so much so that it is difficult to know where one's preferences flow when voting above the line.
Sure, voting below the line gives one more control – but who wants to fill out 50-odd (sometimes more) boxes?
On the other hand, it is often the minor parties that make the most sense on certain policy matters and I loathe to see parliament become even more oligopolised by the two "dumb and dumber", "Coke and Pepsi" major parties.
Perhaps the best way for the major parties to lift their vote (and seats) is to lift their respective performance? Gives us a reason to vote for you.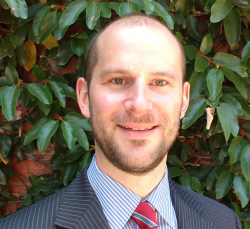 Latest posts by Leith van Onselen
(see all)