The Australian Bureau of Statistics (ABS) has released the Average Weekly Earnings (AWE) data for the six months to November 2015. A breakdown of the key changes are provided below: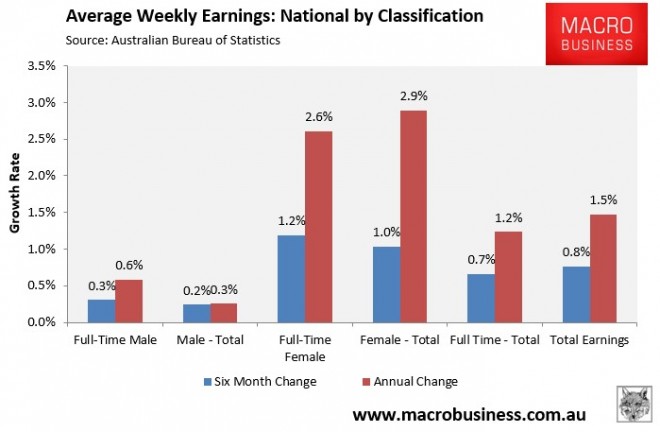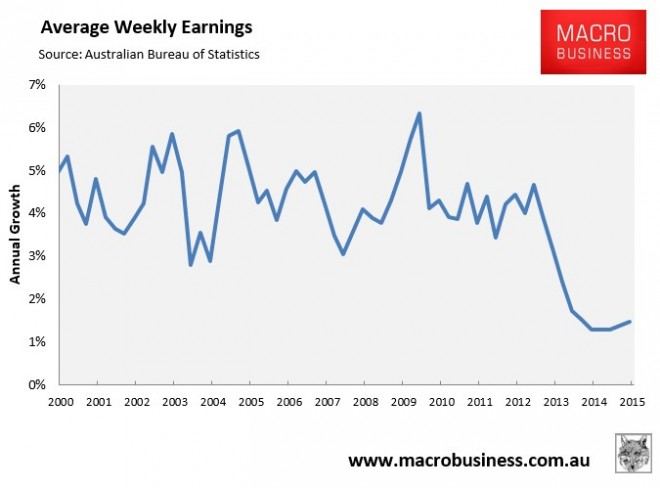 According to the ABS, on a seasonally-adjusted basis, national total AWE increased by just 0.8% in the six months to November 2015, to be just 1.5% higher year-on-year.
A time series of annualised average earnings is shown below. According to the ABS, the average Australian earned $59,571 per annum as at November 2015, with the average full-time worker earning $80,928: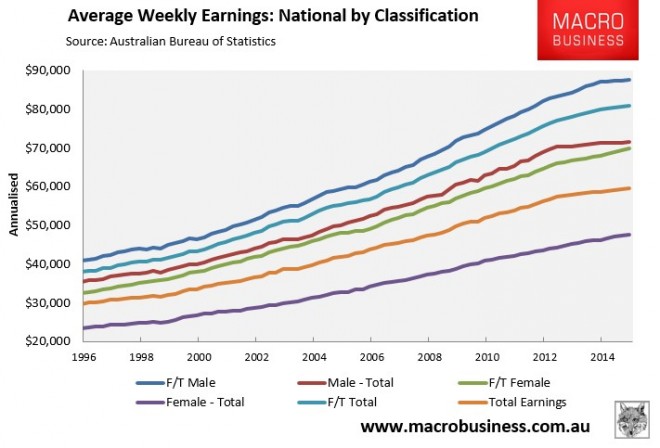 You can see from the above chart that males earn significantly more on average than females. As at November 2015, full-time male earners earned 25% more on average than female full-time workers, whereas total male average earnings were 50% higher.
The disparity between the private and public sectors is also striking, with public sector workers earning on average 23% more than private sector workers, and public sector full-time workers earning 9% more: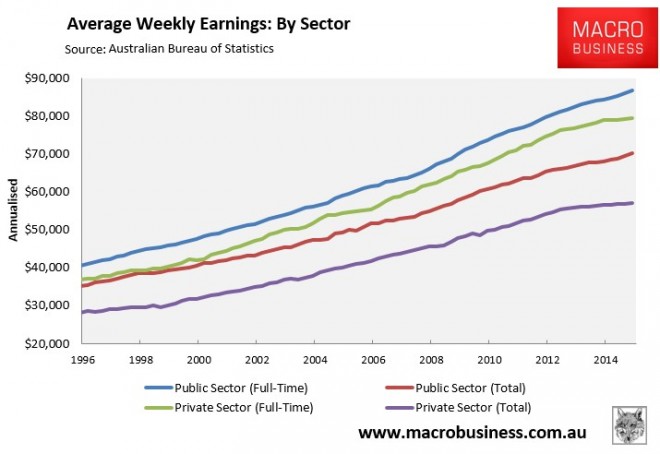 At the state level, wages growth was the strongest in the six months to November in the Northern Territory and New South Wales, whereas earnings fell in South Australia, Western Australia and Queensland.
Over the year, Northern Territory (+5.7%) led all other jurisdictions, whereas the South Australia (-3.9%) and Victoria (-0.1%) went backwards: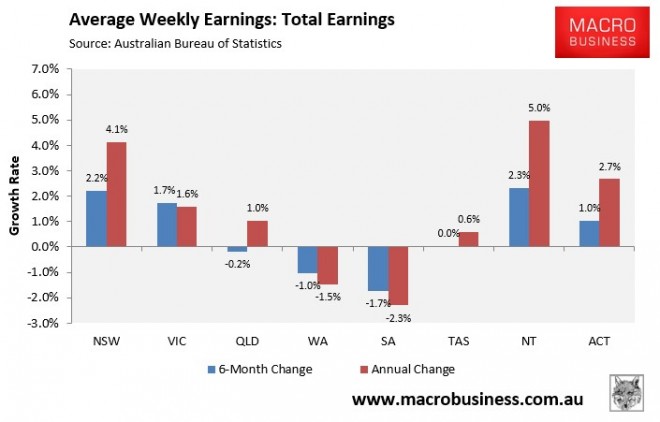 In dollar terms, workers in the ACT, Western Australia, and Northern Territory get paid the most on average, whereas those in Tasmania, South Australia and Victoria are paid the least: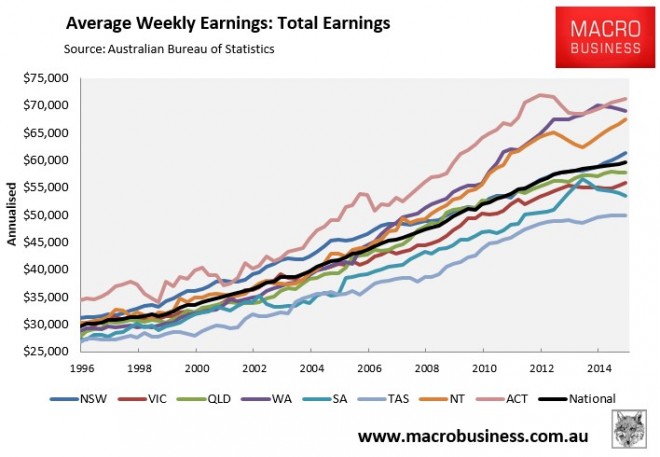 Finally, when compared against underlying (core) inflation, real average weekly earnings have fallen for 10 consecutive quarters, down by 0.6% over the past year and by 2.1% since May 2013 (see below charts).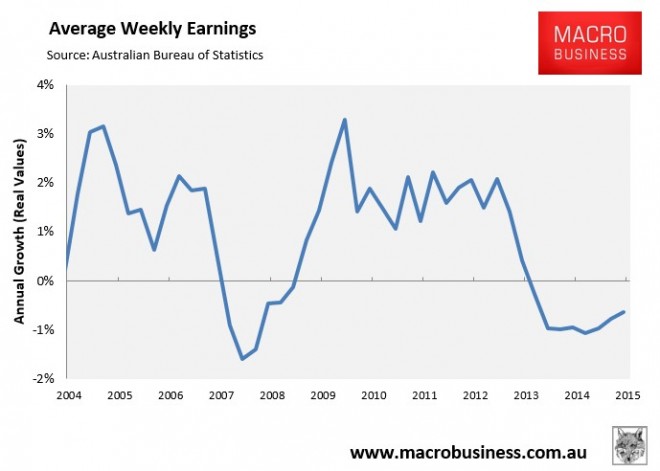 Overall, there's not much joy in this release for workers, with average earnings growth continuing on a slow path, and going backwards in real (inflation-adjusted) terms.