From the Treasurer of the Property Council via the ABC:
Mr Morrison has been leaving clues about the changes he wants to make to tax breaks for Australians who invest in property.

He has attacked Labor's policy — under which only new properties would be able to be negatively geared after a proposed 2017 introduction — saying everyday mum-and-dad investors would be hurt.

He told 2GB radio this morning that two–thirds of people are taking advantage of negative gearing have a taxable income less than $80,000, while 70 per cent of people only negatively gear one property.

"[Shadow treasurer] Chris Bowen thinks everyone who's on negative gearing is on a rort," he said.

"He thinks they're big property barons and you've got to go and tax them and slam.

"Well, for most middle-income people it is the one chance they've got to build some wealth."
And there it is, the Property Council mindset writ large, where Mr Morrison used to be head of research.
This is either an admission of how completely distorted our economy is and therefore is an argument in favour of the Labor reforms, or it is a totally inappropriate (not to mention wrong) attitude for a Treasurer given it privileges a single asset class and its beneficiaries with whom he has a long association.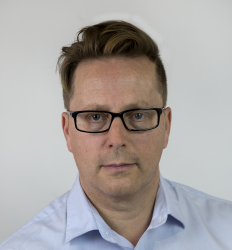 Latest posts by David Llewellyn-Smith
(see all)