From Chris Joye:
The chaos has come and it undoubtedly yields opportunity: Aussie shares delivered no return in 2015 and are down a stunning 10 per cent in the first 43 days of 2016. The question is where is value to be found.

I firmly agree with the Reserve Bank of Australia governor Glenn Stevens' sentiments: there is much more noise than signal in the current price action.

…Notwithstanding hysterical media talk of a housing "crash", the residential property market is doing exactly what we forecast late last year: grinding out slow gains. House prices in both Sydney and Melbourne have climbed in 2016 and recent auction clearance rates appear solid at 70 per cent to 80 per cent.

For me the biggest opportunity unearthed by these dislocations is to be found in the major banks' bonds, which directly benefit from the capital raising-induced deleveraging and declining default rates.

Credit spreads on major bank paper have blown out to close to their widest levels ever: senior (subordinated) bonds that were trading at 0.8 percentage points (1.75 percentage points) over the 2.3 per cent bank bill swap rate are now available at 1.27 percentage points (2.7 percentage points) over. CreditSights says that the flawed "China proxy" thesis has led the major banks' bond spreads to "widen out relative to other Asia-Pacific issuers".
This is classic rear vision mirror analysis to my mind. We all know that Australian banks have little direct exposure to Chinese proxies in mining and that the economy is OK to now. The problem confronting the economy (and CBA) is that if we are entering a global shock that is based around China and commodities (and all signs are that that is strong possibility) then the national economy is ill-prepared for it because:
monetary policy has perhaps 1.5% in cuts left (versus 4.25% in cuts in the GFC) but half of that will be kept by banks to offset Joye's bond squeeze;
fiscal policy is limited in its scope of response given the AAA rating will be lost if we repeat something of the magnitude of the Rudd stimulus, making the above worse;
households are still very leveraged and any significant shock to confidence cannot be fully offset as in the past;
the mining, residential construction and car industry capex cliffs are combining already, and
there will likely be no repeat of the China rescue for resources this time around (though there will be for Chinese consumers).
We have strengths as well in out Asian proximity for non-mining exports and export volumes but if the shock gets going then they will all fall together and it is a nasty picture a domestic bank that has an historically high payout ratio combined with a very high retail ownership that depends very heavily upon said divis.
Australian banks are not direct China proxies, no. But Australia is and they operate almost exclusively here.
With respect to Mr Joye, his last bank call in early December is not working well:
This is what you need to know. First, complex new banking rules released on Thursday night will provide a powerful tailwind for the major banks' rivals after 2016 by cutting capital needs, increasing returns and significantly enhancing their capacity to compete with the oligopolists.
The smaller banks are now getting hammered: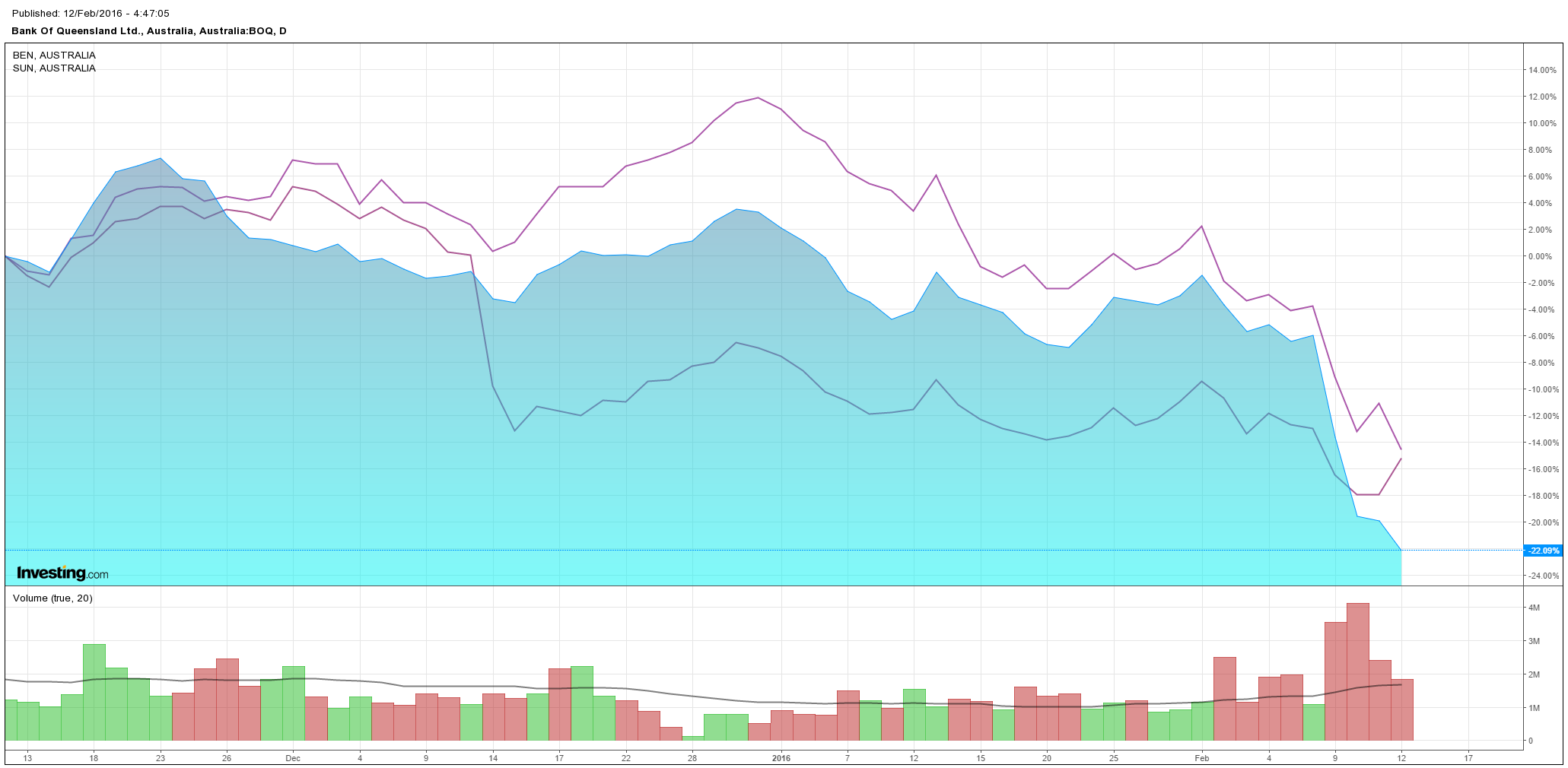 It remains the MB view that this is an end of cycle bust whatever Captain Glenn says and it is too early to buy banks.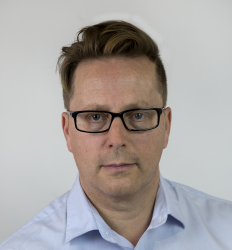 Latest posts by David Llewellyn-Smith
(see all)