My old sparring partner, Jonathon Shapiro at Domainfax, today takes on bank funding costs:
Australia's banks have been caught up in indiscriminate selling. Their reliance on foreign capital means if investor anxiety around the world rises, so too does cost and access to funding, squeezing their profit. In a week that Commonwealth Bank announced a record $4.2 billion half-year profit, $25 billion of sharemarket value was wiped off the collective value of the big four.
But is this a repeat of 2008? Are the banks the focal point again of a systemic crisis?

Not quite. Even the chief protagonist from The Big Short, the box office hit that captured the folly of the banks in the last crisis, does not believe it.

Hedge fund manager Steve Eisman (played by Steve Carrell in the film) told the Globe and Mail the banking system "probably hasn't been this safe in my lifetime".

On the matter of banks, Reserve Bank governor Glenn Stevens offered some important insights on Friday, pointing out the low price-to-book ratios of the global banks, which measure the sharemarket value against the accounting value of the banks, shows a persistent lack of faith.

"In other words, the markets rightly or wrongly – and they have been saying this for some time – doubt the underlying value of the banks is what their accounts say they are," he said.
What poppycock, the banks are not being sold because they are safer. They are being sold because that's what happens when you reach an end-of-cycle event including:
the greatest commodity price crash in history;
clear credit distress across global high yield;
negative interest rates and a loss of faith in central banks, and
slowing growth.
That's why Australian banks CDS prices are exploding higher, with CBA up another 7% on Friday to 134.35bps: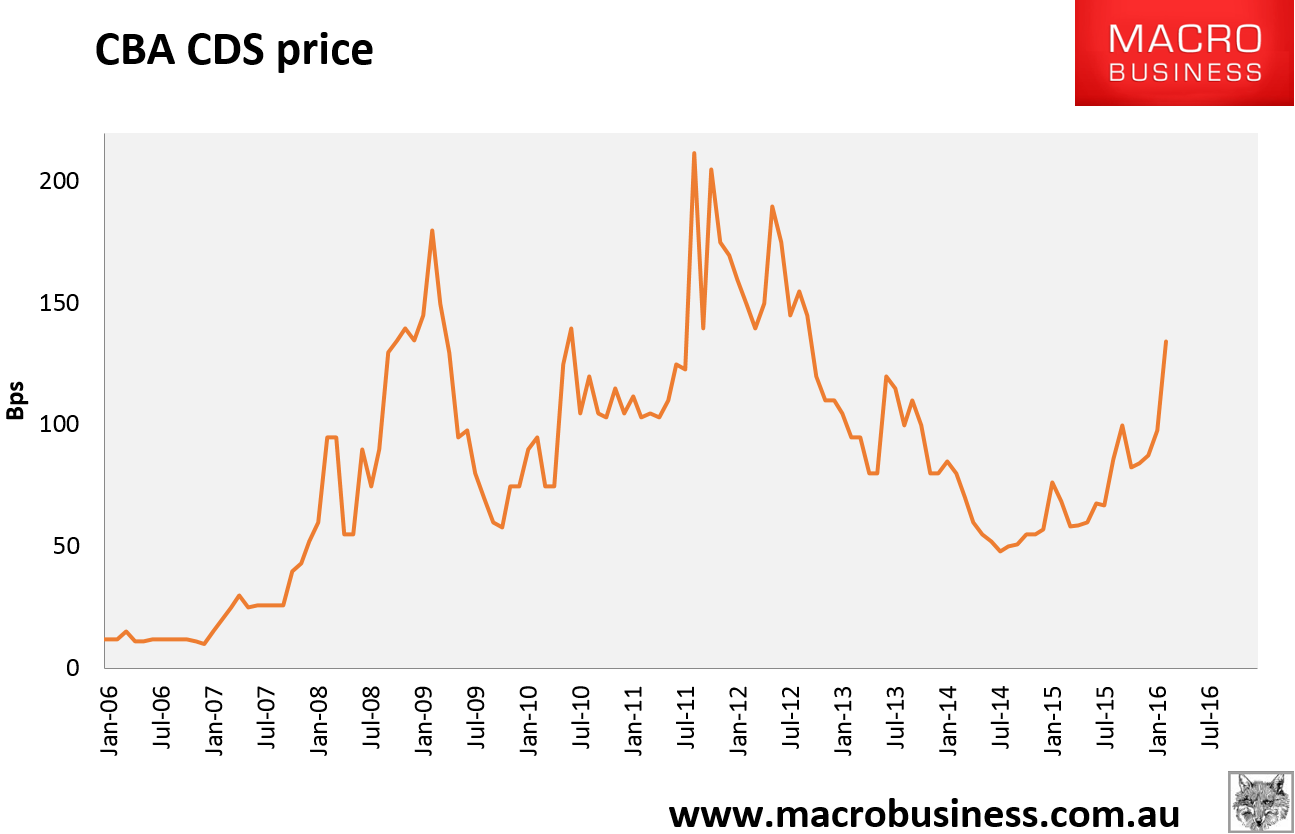 If you calculate this on the back of an envelope (which is intended only as a rough guide) it looks like this:
BBSW 2.07%
wholesale borrowing cost 134bps over swap plus currency and interest rate swaps bring it up to 150bps (being kind);
total liability cost 3.57% versus current discounted mortgage rate of 4.85%;
current net interest margin of 1.28% versus 2%+ in recent accounts;
and that's only for the most cheaply funded majors and in its most profitable lending segment.
You may or may not wish to describe that as "impaired" but it sure ain't good for profits if sustained. And hence you get his, from Banking Day:
The domestic corporate bond market has had one of the weakest starts to a year for quite some time.

In recent years, the months of January and February have been reasonably strong months for issuance, with at least one month seeing issuance totalling around A$12 billion. In 2011 both months came in around this level to achieve total issuance of $24.6 billion.

Total issuance in January and February this year is not going to come anywhere near that and at the moment looks like it might struggle to reach just A$12 billion, all up. Issuance in January was a reasonable $8.7 billion but to date, February has reached only $1.3 billion.

We need to go back to 2006 see a worse start to a year.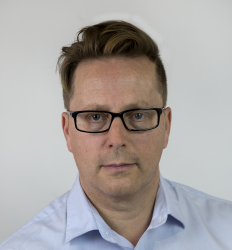 Latest posts by David Llewellyn-Smith
(see all)