From Kate Moloney, 2012 Property Investor of the Year:
+ In 2012, at the age of 24, Matt and I were crowned Australia's Property Investor the Year (Your Investment Property Magazine) click here to see

+ Three years later, if we were to sell our properties, we would still owe the banks about three million of dollars (not including arrears interest and selling costs). We are currently in the process of sorting out the debts. The outcome at this stage is uncertain (despite living with financial cancer, happiness is a choice we make every day)

+ Life has been tipped upside down in the last two years. Goodbye success identity, can I have a new one, please? Ideally, my real one.

+ I live in Moranbah, QLD. Have been here for six years. The towns real estate market has dropped approx 75% in the last three years. The vibe is … depressing. Right now my mission is to shine a light on it and be of service to others in similar positions.

+ I have written a book called Bright Yellow Happiness its due out in 2016. I never wanted to publish it, but it feels like the right thing to do.

+ Despite "living with financial cancer" I am happy and empowered. I believe whole heartedly in personal development and empowerment. When they are combined with your everyday life, you become powerful, even in the face of challenging adversity.

+ Who knows whats around the corner. At the moment, I am taking life day by day. My intention is to share Bright Yellow Happiness with the world in a soulful way, that's true to me.
A cautionary tale. Be kind in comments, perhaps buy the book.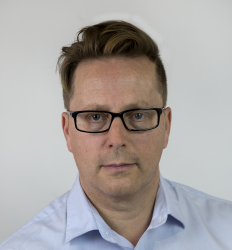 Latest posts by Houses and Holes
(see all)