From Domainfax:
Adelaide billionaire Con Makris has a simple message for investors looking for an edge: Don't trust the sharemarket, and the "paper money" on which it is built.

Makris, who came to Australia as a 16-year-old from Greece, has built up a property empire worth more than $1 billion which puts him at No.47 on the BRW Rich 200 list. He says he closely adheres to the fundamentals of investing in bricks and mortar in the right locations, and picking trends that will ensure the values of those commercial properties and shopping centres continue to rise.

But he steers clear of the sharemarket, which he says is becoming even more volatile in part because of the increasingly complex world of derivatives, hedge fund trading and short selling, which exacerbates the extreme fluctuations and can mean that vast amounts of sharemarket wealth on paper can go up in smoke in a short space of time.

…"Nobody loses on land."
God ain't makin' any more of it after all. But folks do lose on land sometimes, Con: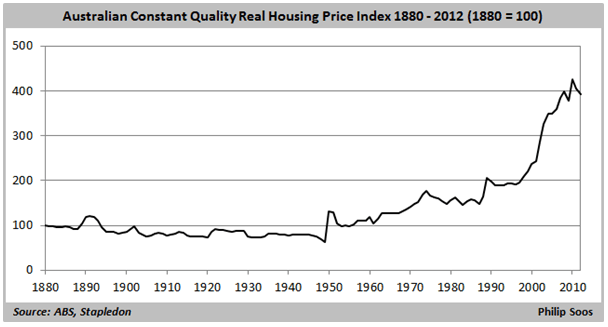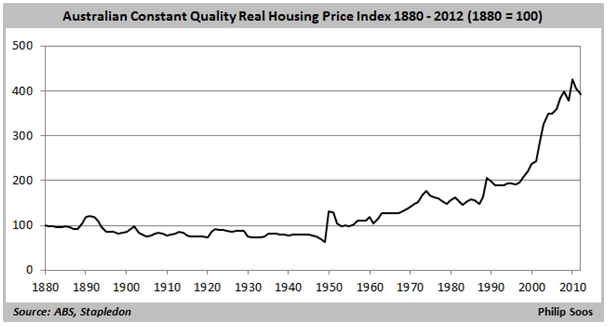 After the Melbourne land bubble in the 1880s it took 70 years to recover your money. Property is also "paper money".
You've prospered on the back of the greatest land bubble in Australian history, Con.  Cash out now. Some enterprising Chinese firm or Canadian pension fund will massively overpay for your malls!