The Australian tries to make the Libs appear firm today as they back down in the face of ASIO and military warnings against inflammatory Abbott speak:
Liberal MPs say politicians have a duty to engage in an "open and honest" debate about Islamic ­extremism, and one senator has warned that telephone calls from the nation's top spy chief about how to talk about radicalisation could dampen free speech.

The Australian yesterday ­revealed that ASIO director-­general Duncan Lewis had phoned Coalition MPs to urge them to use soothing language when publicly discussing violent extremism, as had been the ­approach of Malcolm Turnbull.

Declaring the phone calls a "very unwelcome revelation", West Australian Liberal senator Dean Smith said it was "not the behaviour" that people would expect from the head of ­Australia's primary intelligence agency.

"The risk is that this has a chilling effect on the ability of MPs and the community to exercise free speech on these matters," Senator Smith told The Australian.

"These sorts of things are ­better said publicly than left to operate in the shadows of the Australian community. I would argue for an honest and respectful debate about Islam and all ­religions in Australia." Senator Smith said he had not been called by Mr Lewis.
Honest and respectful, yes. Abbott no. There is more but it is all mild-mannered and reasonable. The last word (yeh, right) should go to Laura Tingle who sums it up nicely:
The same people who rail about the threats from Islam take spectacular liberties – against official advice – with our national interest, purely in support of furthering their political agenda of damaging the new prime minister. Lewis has apparently been quietly ringing around Coalition MPs who have been urging Islam to 'reform itself' telling them their comments risked becoming a danger to national security.

…Abbott said in an interview last week that he still had "a contribution to make to public life".

The trouble is that, every time he sticks his head up, he only gives cause for voters to reflect on just what a miserable and destructive contribution that has been; to look on his prime ministership as an embarrassing aberration; and wish as 2015 draws to a close that the man would just go away.
And that should be the ultimate calculus for the Libs at this point. The more Abbott we get the less popular they will be.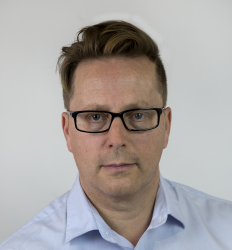 Latest posts by David Llewellyn-Smith
(see all)