From The Australian:
Liberal MPs told The Australian the Prime Minister needed to assure his colleagues he wanted an open debate that lived up to his pledge last week that "nobody" could tell MPs what to say.

Assistant Minister Alan Tudge backed Mr Turnbull yesterday and urged a forthright debate on all sides because of the risk of repeating the mistakes of the 1990s, when Pauline Hanson gave voice to community frustrations over immigration. "We need to discuss this in a mature way, otherwise there is a risk of a Pauline Hanson figure arising and really dividing the community," Mr Tudge told The Australian.

Mr Lewis, who is the director-general of ASIO and a former SAS commander, called Mr Hastie­ in a move that was seen by some as an attempt to "heavy" the backbench.

"This is not an issue of Tony Abbott versus Malcolm Turnbull; it's an issue of bureaucrats dictating to MPs and whether we self-censor on Islam," said one conservative Liberal, who dismissed claims that the dispute was being fuelled by the former prime minister.

…Former employment minister Eric Abetz, a friend of Mr Abbott and a leading conservative within the Coalition, also questioned the ASIO chief's actions.

"I have no doubt at all that Duncan Lewis was acting in as well-intentioned a way as anybody in making the call or calls, but I thought it was unwise," Senator Abetz toldThe Australian.
In short, it's absolutely essential that ignoramus MPs are free to blurt out their worst in public but it is "unwise" for the nation's top terrorism expert to offer advice privately. Let's not forget, either, that political parties have a very heavy-handed script that all members are required to follow ceaselessly lest they be accused of "disunity".
The loons are descending into farce.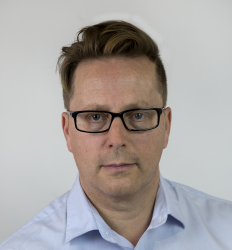 Latest posts by David Llewellyn-Smith
(see all)