As has been well documented on this blog, Perth's housing market is deteriorating fast as the epic commodity price and mining investment boom unravels.
This weakness has been most evident by Perth house prices, which have fallen by 4.9% so far this calendar year, according to RP Data, with a clear downwards trend (see below charts):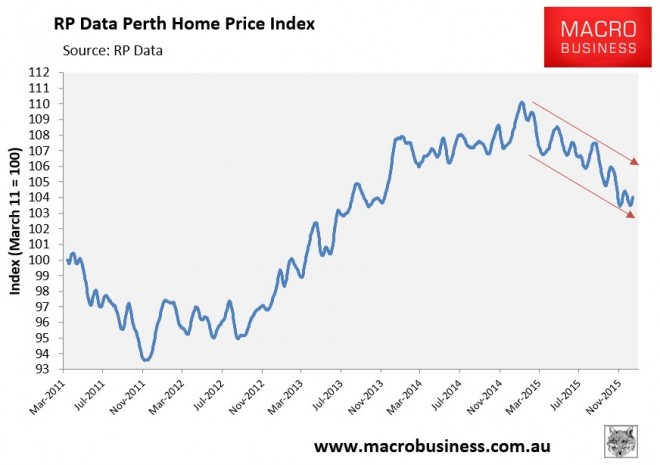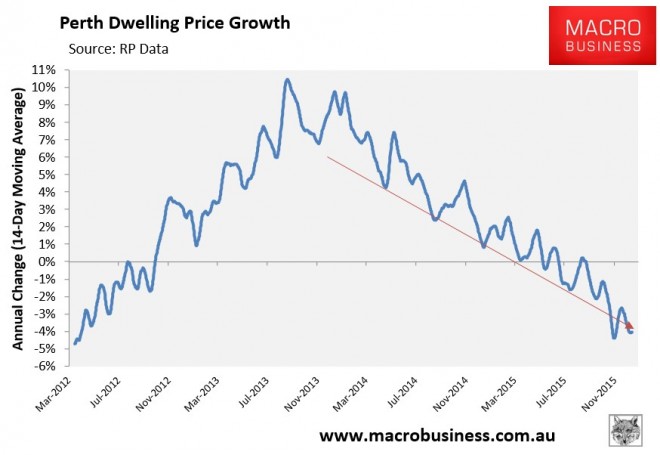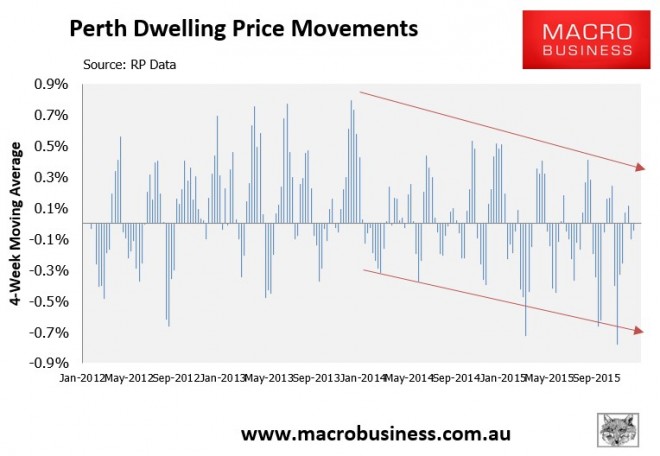 And Perth asking rents, which are a sea of red, according to SQM Research:

Perth rental vacancies have also skyrocketed, hitting a nation high 3.9% in November, according to SQM Research: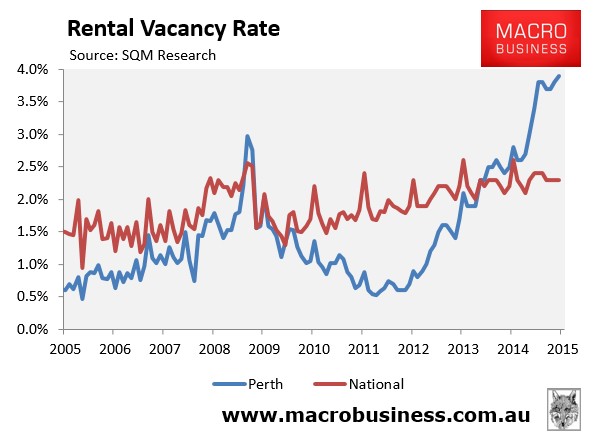 Whereas the REIWA has the Perth rental vacancy rate at a whopping 5.6%: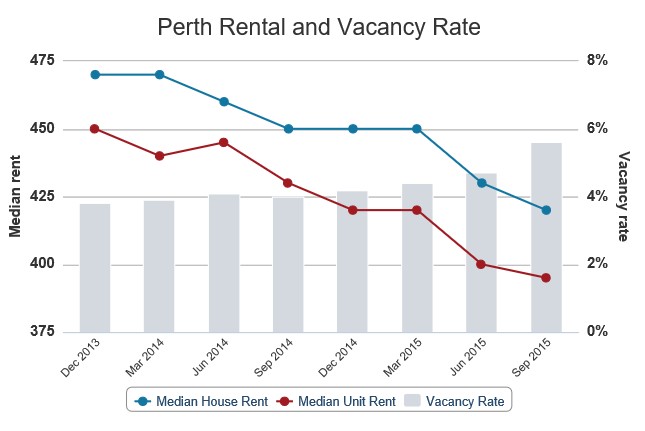 WA property transactions are also continue to plummet, with the latest data from WA's Landgate revealing that statewide housing transfers in August were down 23% from August 2014, with rolling annual volumes also down 14% as at August: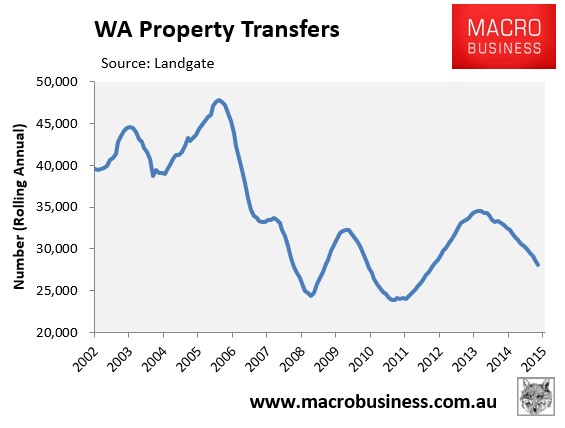 To add insult to injury, housing construction is rocketing just as population growth in WA is falling through the floor: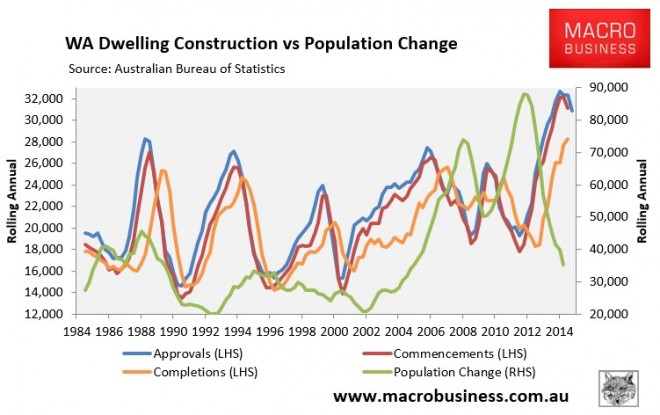 All of which suggests that the pressure on vacancy rates, rents and prices will only continue to grow.
And this is before we even consider the poor outlook for the WA economy, which is facing sharp falls in mining capex accompanied by an employment shock: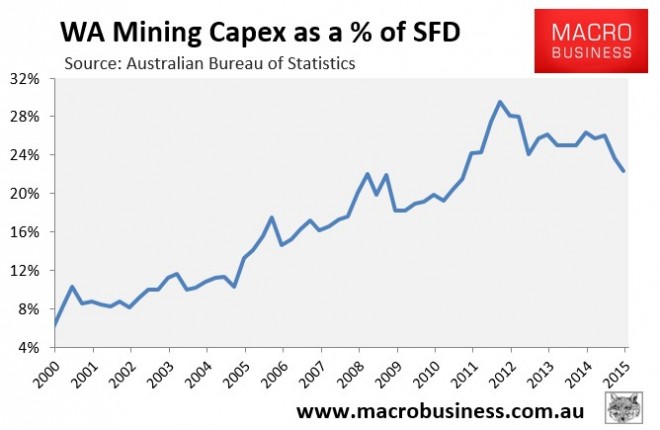 In short, all indicators continue to point downwards for Perth's housing market.
Leith van Onselen is Chief Economist at the MB Fund and MB Super. Leith is an economist and has previously worked at the Australian Treasury, Victorian Treasury and Goldman Sachs.
Latest posts by Unconventional Economist (see all)