From a speech yesterday by PM Turnbull at The Melbourne Institute:
Economics is often said to be the dismal science. Well, there should be nothing dismal about today's discussions. And that's not just because we are in Marvellous Melbourne — somewhat damply glowing with joy and pride at the way in which Michelle Payne gloriously dispatched first another glass ceiling and then her detractors with a pithy candour politicians can only envy.

We are living in the most exciting times in human history. Free markets, globalisation, long periods of peace and above all the acceleration of technological change have produced economic and political transformations at a speed never seen before.

In just a generation we've seen the internet and the smartphone connect most people in the developed world and before long most people in the entire world to each other and potentially to all the knowledge mankind has accumulated. The first iPhone was released only eight years ago; Google was founded 17 years ago; Facebook with 1.5 billion active users — and YouTube with one billion users — are 10 years old, Twitter is nine years old and Airbnb and Uber are seven and six years old respectively.

The opportunities for Australians have never been greater or the horizons wider. But how do we seize those opportunities, how do we ensure that in the midst of this dynamic region, in the midst of so much growth and change, we are able successfully to transition our economy to one that wins and keeps on winning.

Surely we should continue to be a high wage, generous social welfare safety net, First World economy, a nation that is as fair as it is open to opportunity. And how do we do that? Clearly as an open market economy in a much larger, more competitive world, we must be more productive, more innovative, more competitive. We must acquire not just the skills but the culture of agility that enables us to make volatility our friend, bearing fresh opportunities, not simply a foe brandishing threats.

We need to have a grown-up discussion that first clarifies the policy goals and then identifies and removes any obstacles that may be hampering our capacity to generate growth, productivity, investment and jobs.

Structural shifts in today's global economy are not dissimilar in scale and scope to the transition from the agrarian to an industrial society, but it is the velocity of change that is unprecedented. The changes that used to take centuries are now taking years, maybe a decade.

Right now there is also the challenge of making the transition to the post-mining-boom era. We've seen a sharp fall in our terms of trade. This was always going to happen. We can't rely on rapid growth in commodity prices to fuel future income growth.

But there are enormous opportunities available to us and, to his great and enduring credit, Andrew Robb has opened up the doors to these markets and in particular the China market with the free-trade agreement. For the first time in 300 years, if you believe Angus Maddison's work, which of course we must, the number of Asian middle-class consumers equals the number in Europe and North America combined.

We will deliver next month an innovation statement, a set of policies that will focus on how we attract and retain talent, how we support and encourage start-ups. How we encourage a culture of innovation, ensure our children are acquiring the STEM skills that they need, that they have the understanding or familiarity with machine languages they will need.

Let me say a little about tax. The object of the taxation system is plainly to raise the revenue the government needs for the services it provides. But it must do so in a manner that backs Australians to work, save and invest, that backs them in rather than holds them back. That has, in the language of the Melbourne Institute, the ­minimum dead weight loss, the minimum handbrake on economic activity.

A reform package must, at the very least, raise the revenue we need, share the burden fairly across the community and do so in a way that incentivises employment, investment and innovation. Any package of reforms that is not and is not seen as fair will not and cannot achieve the public support without which it simply will not succeed.

There are many other elements of reform and I'll just touch on one of them: the Ian Harper report — that will not gather dust. It poses important challenges for all government, especially, or including if not especially state governments. There are very big — still very big structural breaks on growth. I heard the chairman of the Productivity Commission talking on the radio about the supply side constraints on development and planning. The federal government's arms are a long way from those levers. Nonetheless, it is something we have to recognise.

It is one of the reasons why we have a Minister for Cities and the Built Environment, why we are engaging with cities, with states on matters of infrastructure in a thoroughly non-ideological manner. Why we will support and indeed invest in infrastructure based on what it delivers, analysed in a rigorous, cost-benefit manner and without discriminating between one type of infrastructure or another.

The challenge is to do everything we can, with your help, with all of the ideas and the advice, with all of the consideration and thought that you and so many other Australians can muster, to do all we can to ensure that we enable Australians to do their best, enable them to realise those opportunities, seize that future, confident, optimistic, proud and strong. This is a great era of opportunity. We are a great nation with a great future.
It sounds great and it is more or less what is required but it's not enough. This is the solution before the problem has been explained. The current obsession in Australia with only "positive" discourse – the dumb bubble as we call it at MB – cannot alone carry a reform agenda on its shoulders.
The problem is that the economy is a slow-moving train wreck. Household's standards of living are falling. There are no wage rises. The price of everything continues to climb. Jobs are not so easy to find. Children can't buy houses. Everything West of the Great Dividing Range is crashing. The stock market has gone nowhere for ten years. Retirements are in jeopardy. Spruiking innovation and disruption to a population on the receiving end of the above is the equivalent of pouring petrol onto their flaming anxieties.
It's not that they won't accept an innovation agenda. They will. But first they need understand what is happening to them. The economy is not some objective machine whirring away above and beyond the above experiences. It is these experiences. The population is dying to know why things are not delivering the on the promise that they expect. They are bewildered and angry that things are not measuring up. The reasons why must be explained at length and without gilding the lily. They need to hear the truth, to understand their disappointment, to know that their pain is being shared in Canberra.
Only then will they accept an agenda for the longer term that risks even more. If they are sold another failing promise, and that is what you are offering Mr Turnbull for the next few years at least, they will only blame the messenger and we'll be adding you to the prime ministerial scrap heap.
I can see what is happening here. Your advisors (and probably bloody Glenn Stevens as well) are looking back at The Abbottalypse and saying whatever you do don't turn negative the way he and Joe Hockey did in their first months in office. But they were right to do so. Their problem was that they were negative for the wrong reasons, thinking that all they needed to do was prepare the public for fiscal austerity and blame Labor for it. A little Budget repair and everything would be fine! What they did not understand was that Australia really does have a revenue problem. A gigantic and growing black hole where resources were presumed to be for decades to come. It's in people's lives as much as it is in the Budget. So any Budget repair based upon cutting spending was never going to fix anything.
Thus, PM Turnbull, you are misreading their mistake. Lowering expectations was the right thing to do, they just did it for the wrong reasons. You still need to do it, to explicitly pop the dumb bubble, but for the right reasons, to help people understand why their platform is already burning. The economy is going to get worse before it gets better and if you do not explain it advance then your solutions will be blamed for it.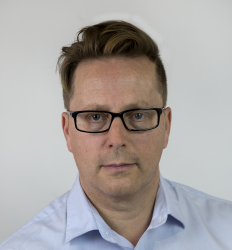 Latest posts by David Llewellyn-Smith
(see all)