A new risk for 2016/17 is rising. No, it's not terrorism but it is its abominable offspring, from The Independent:
Meet "le Front National". They call their leader "our Joan of Arc", the saintly heroine who has come to lance the Muslim peril and slay the Brussels hydra. And to her supporters, Marine Le Pen, leader of France's National Front, is the only woman who can save Paris from subjugation to German economics and the American interest: by dissolving the euro and pulling out of the military command structures of the Nato alliance.

Marine Le Pen is set to top the first round of France's 2017 presidential elections: polls taken before the Paris attacks have her on 29 per cent of the vote. The run-off is tighter still: she would win as much as 41 per cent against rightist Nicholas Sarkozy. For the presidency, Le Pen is the opposition.

The massacre in Paris will only help Marine. Parisian polite society has been quietly muttering that 2017 was still a safe win for the centre-right: barring a major catastrophe in the eurozone or a serious terror attack. This worst- case scenario has now taken place. The French establishment is on edge – if they lose control of the security situation, an unthinkable political event could be possible.

Marine is no Farage-like farting trombone; this is what a serious party looks like, a well-oiled operation. Its presentation and rhetoric is professional. Her commitment to detoxifying the FN brand has even seen her break from her father Jean-Marie.

Right across the Continent a delayed political reaction to the financial crisis is taking place: voters, exasperated with political correctness and economic orthodoxy are abandoning entrenched, established parties. This is why Le Pen is doing so well. Her boom in the opinion polls has been in this latest wave: between 2012 and 2014. You name it. Marine's FN is everyone's favourite populism: anti-austerity, anti-American, anti-euro, and last but not least – an anti-immigration party.
Business Insider has more:
Only a few years ago, reverting to a pre-Schengen agreement  — referring to the 1985 accord that allows for the free movement of people and goods across the European Union — would have been regarded as nearly impossible. Today, it seems more and more like a very tangible possibility.

"We haven't heard rhetoric like this in Europe since the 1930s. It really worries me," Morgan Johnansson, Sweden's migration minister, told the BBC days before the Paris attacks.

…Marine Le Pen, the head of the Front National party in France, wasted little time after the attacks in displaying her rising clout.

In a speech the day after the attacks, she declared that "France and the French are no longer safe." She insisted on the importance of re-establishing border controls in France, something that seems to have struck a chord with much of the increasingly anxious public.

"No matter what the European Union says about this, it is essential that France regains control of its border, for good. Without borders, there is no protection or security possible," Le Pen said.

Her speech about the attacks was widely shared on social media, and it even appeared to bring in some who were previously sceptical. Among the more typical reactions: "I don't normally like her, but she is right."

Yet, French President François Hollande's perceived strong reaction might yet spur others against aligning with the far-right party in December's upcoming regional election.

Anand Menon, a professor of European politics and foreign affairs at King's College in London, said Hollande's reaction thus far — France pounded ISIS' stronghold in Syria not 48 hours after the Paris attacks — have made former US President George W. Bush's post-September 11, 2001, response seem "restrained."

"Francois Hollande set himself up to be the defender of security in France," Menon said, pointing to the "hawkish speech" the French president delivered after the attacks.

"I thought it made Bush seem restrained in the aftermath of 9/11."
Something of an anti-ISIS, if not anti-Islam, political bidding war. It is an environment supercharged with economic risk for a malformed currency entity and just another reason to buy US dollars.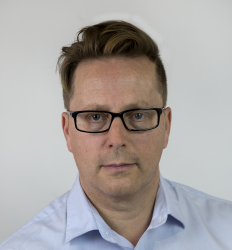 Latest posts by Houses and Holes
(see all)