The CSIRO, which really needs a loon pond broom put through it for this research, has released its annual "attitudes to climate change" survey. The results are interesting in a number ways. The headline result has the community strongly behind the notion of climate change: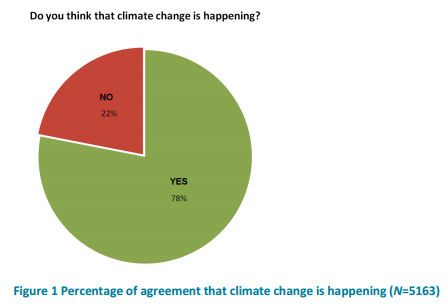 But not so much that it is human induced: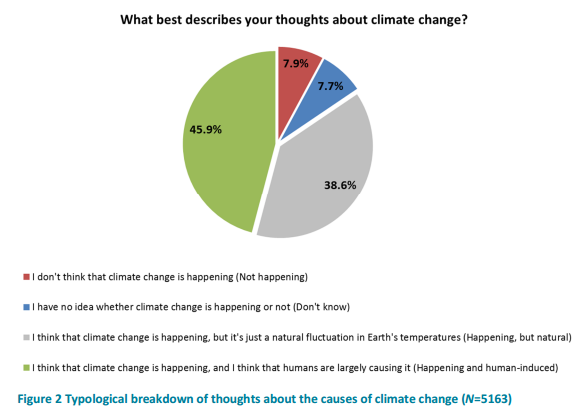 Some of the fury of the debate can be put own to the, ahem, narcissism of skeptics who wrongly believe they represent some silent majority: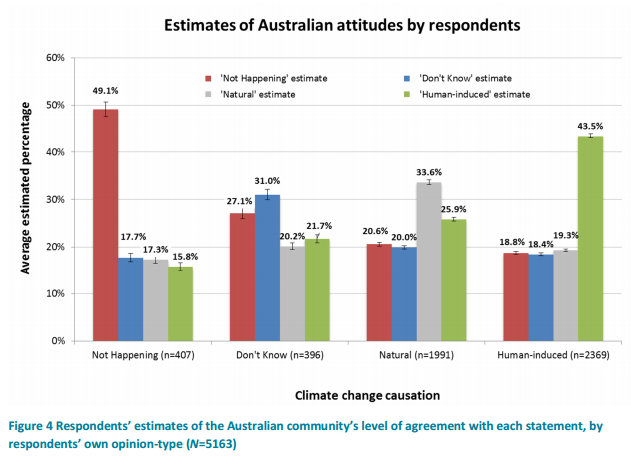 And who base that view not on science but on an inflated opinion of their own "common sense":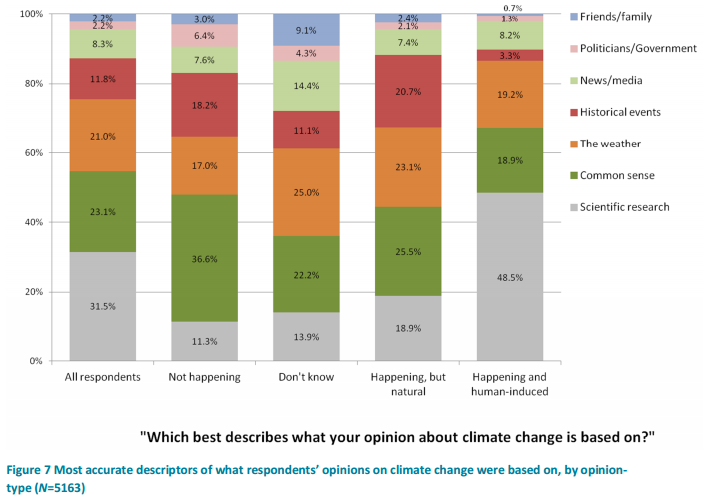 I note as well that a quarter of believers are equally ill-informed. Over time we can see that the campaign to change attitudes has largely failed: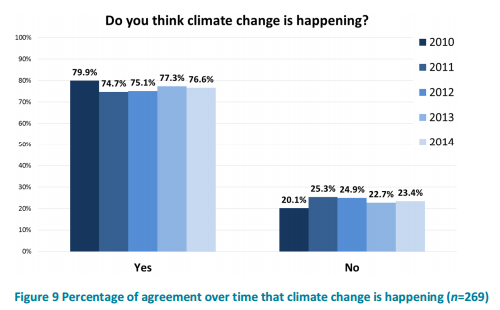 But has gained a little traction in not blaming peeps: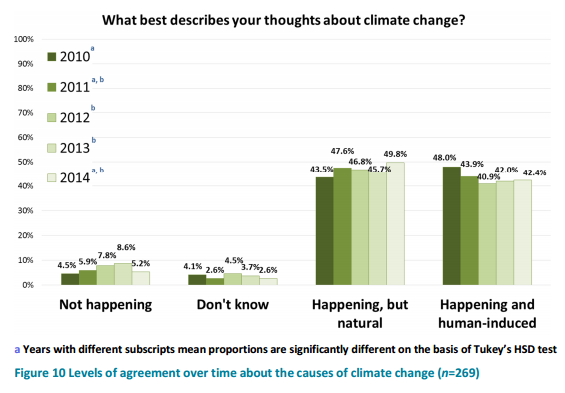 Science needs more selling. Full report.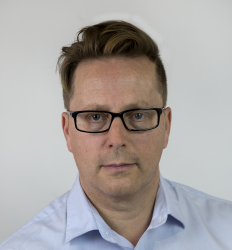 Latest posts by David Llewellyn-Smith
(see all)