Earlier this month, the Australian Taxation Office (ATO) revealed that 125 foreign real estate buyers had taken advantage of the Government's amnesty to fess up to buying homes illegally, with another 523 buyers under investigation by the ATO for possible breaches.
Now, the Herald-Sun has revealed that a Chinese tycoon has been ordered to sell his $5 million Hawthorn mansion in Melbourne after being caught breaching Australia's foreign ownership laws, which preclude the purchase of established dwellings:
The property is the first in Victoria to be slapped with a divestment order and is one of five in Melbourne that will be forcibly sold after investigations by the Australian Taxation Office…

He used $300,000 bids to knock out rivals at the auction. Records list the owner as Li Jian Guo.

Treasurer Scott Morrison said the house was bought without approval from the Government…

"These forced sales demonstrate that the Coalition Government's strengthened foreign investment framework is ensuring that foreign nationals who are illegally holding Australian property will not be allowed to get away with it,'' Mr Morrison said.
On 1 December, the new penalty regime for illegal foreign property purchases comes into effect, which will for the first time capture third party facilitators like real estate agents, accountants, and lawyers, who will face fines of $45,000 for individuals and $225,000 for a company if they knowingly assist foreign buyers to break the law.
For those who are interested, Assistant Treasurer, Kelly O'Dwyer, gave a good run-down of the new regime in her recent speech to parliament (click here).
Contrary to popular belief, the ATO – which took over the enforcement of the foreign investment regime in May – is also taking breaches of Australia's foreign ownership rules very seriously.
As reported in The AFR in August, ATO assistant deputy commissioner, Michael O'Neill, flagged that the ATO "is preparing to unleash a massive taskforce to tackle the problem" and is "in it for the long haul", with 50 investigators and data analytics experts set up to use sophisticated data-matching technology to cross-check property titles against immigration, AUSTRAC and FIRB data.
In short, the new regime, which begins on 1 December 2015, looks to have teeth.
While the above divestment orders are merely the 'tip-of-the-iceberg', once the ATO gets going, it could have a material impact on the Melbourne housing market in particular, where foreign buyer demand is rampant: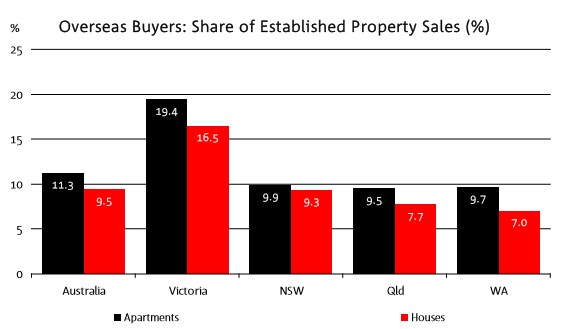 Next year could get interesting.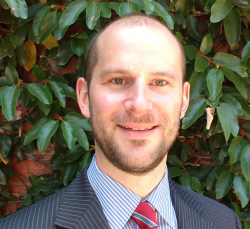 Latest posts by Unconventional Economist
(see all)