The Trans-Pacific Partnership (TPP) agreement – a multilateral trade deal between 12 Pacific Rim nations (including Australia) – was finally concluded overnight in Atlanta after five intensive days of talks, and five years of overall negotiations.
Agreement was reached after Australia and the US brokered a deal on so-called "biologic" drugs, which paved the way for agreement in the other remaining issues.
As expected, the TPP is being hailed as a landmark agreement that will open up markets for Australian services providers in mining equipment, finance, education, engineering and logistics, along with Australian farmers, which will receive greater access to North American and Asian markets.
According to Australian Trade Minister, Andrew Robb, the TPP will be "truly tranformational" because "to have one set of rules for 12 destinations is going to turbo charge regional supply chains and global supply chains and reduce costs".
To Robb's credit, he did push back hard against intense US pressure to extend protections on "biologic" drugs, an important new class of medicines produced from living organisms that are used to treat cancers and diseases such as rheumatoid arthritis.
Australian patent law currently gives pharmaceuticals 20 years of protection. Rival pharmaceutical companies must then wait another five years to access the clinical data needed to create similar and cheaper versions, known as "biosimilars".
In the TPP negotiations, the US first pushed for 12 years of data exclusivity on biologics before reducing its bid to 8 years. However, Australia was successful in keeping protections to 5 years, as applies currently, thus limiting cost increases for drugs in Australia.
As reported yesterday by John Kehoe at The AFR, "each extra year of data exclusivity delays the entry of cheaper "biosimilar" drugs and would cost the federal budget through the Pharmaceutical Benefits Scheme more than $100 million a year, a figure that would rise as new biologics were developed". So Andrew Robb looks to have done well on this issue; although we'll have to await the final text to be certain.

Developing countries, by contrast, will be worse-off under the TPP, since their pharmaceutical protections are not as strong as Australia's, and will need to be increased. According to Medecins Sans Frontiers (AKA Doctors Without Borders):
"MSF expresses its dismay that TPP countries have agreed to United States government and multinational drug company demands that will raise the price of medicines for millions by unnecessarily extending monopolies and further delaying price-lowering generic competition. The big losers in the TPP are patients and treatment providers in developing countries. Although the text has improved over the initial demands, the TPP will still go down in history as the worst trade agreement for access to medicines in developing countries, which will be forced to change their laws to incorporate abusive intellectual property protections for pharmaceutical companies.

For example, the additional monopoly protection provided for biologic drugs will be a new regime for all TPP developing countries. These countries will pay a heavy price in the decades to come that will be measured in the impact it has on patients…

The negative impact of the TPP on public health will be enormous, be felt for years to come and it will not be limited to the current 12 TPP countries, as it is a dangerous blueprint for future agreements."
There are other potential gremlins lurking in the TPP, which could be detrimental to Australia's interests. These include:
An Investor-State Dispute Settlement (ISDS) clause, which could allow foreign corporations to sue the Australian Government (taxpayers) if they can show that their property was seized or that they were targeted by or treated unfairly under new regulations.
New copyright protections, which could raise the cost of content in Australia.
Additional intellectual property protections to allow evergreening of patents, thus raising monopoly power.
With the TPP to number over 20 chapters and thousands of pages, the details of the agreement will come out over coming weeks and months. Only then will we have an idea about the true costs and benefits of the deal.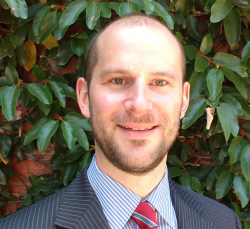 Latest posts by Unconventional Economist
(see all)