ABC's Four Corners is wet to continue its stellar run of form, airing an episode tonight entitled The Great Wall of Money, which will include an examination of the billions of dollars of illicit Chinese funds flooding Australian real estate. From ABC News:
Australian Transaction Reports and Analysis Centre (AUSTRAC) former head John Schmidt told ABC's Four Corners that Australia should cover itself from corruption.

"Real estate is recognised internationally as one of the means by which people will launder money, yet we ourselves have not covered the field as yet," Mr Schmidt said.

In his last sit-down interview as treasurer Joe Hockey agreed Australia's safeguards against the global flow of dirty money should be strengthened.

"Currently they are not appropriately covered by the anti-money laundering legislation, but it obviously needs to take place," Mr Hockey said.

Despite highly credible warnings that large volumes of illicit money leaving China were being laundered in Australia, a Four Corners investigation found no Australian agency was charged with identifying the true source of foreign funds being invested into the economy…

Two former [FIRB] board members have confirmed to Four Corners, concerns about offshore corruption were rarely discussed.

That is despite $US1.25 trillion ($1.7 trillion) worth of corrupt and criminal proceeds from China estimated to have been spent around the world in the decade to 2012…

One former FIRB director — who asked to remain anonymous — said the organisation held "no concerns about corruption"…

Another former board member, Chris Miles, told Four Corners FIRB did not concern itself with identifying the true source of funds from offshore.

"Where the money came from is somebody else's responsibility," he said…

The problem lies with the fact no federal authority — including AUSTRAC — has checked the source of funds used to invest in Australia from China, unless there were obvious concerns about drug trafficking or other serious crimes.

Mr Schmidt said Australian law-enforcement authorities did not have the resources to filter the billions flowing in from China.
The evidence suggesting that Australian real estate is a magnet for illicit Chinese funds is overwhelming.
Earlier this year, the Paris-based Financial Action Task Force (FATF) on money laundering warned that Australian residential property is a haven for international money laundering, particularly from China. The Australian Transaction Reports and Analysis Centre (AUSTRAC) also warned that "laundering of illicit funds through real estate is an established money laundering method in Australia".
These views have been supported by other notable "experts", including Alexon Bell from British business analytics and intelligence software company, SAS, who warned that student accounts are being used as "a funnel for organised crime groups to start getting money into the country", most notably into real estate. Fairfax's Michael West has provided similar evidence recently.
One wonders how long the Australian Government can continue to ignore this issue.
Australia's draft rules on anti-money laundering (AML) affecting real estate were released in 2007, but have been largely ignored by the federal government ever since. In the meantime, dodgy foreign money – mostly from China – has been allowed to help price young Australians out of home ownership.
Indeed, the huge share of established homes selling to foreign buyers suggests that the problem is rife, particularly in Melbourne and Sydney:

Tightening Australia's anti-money laundering rules makes perfect macro-economic sense, since it would take the heat out of housing, lower financial stability risks, and allow the RBA to lower interest rates further than would otherwise be possible, putting downward pressure on the dollar. As noted by Michael West recently month:
…record low rates, record high property prices, record household debt to income levels (150 per cent plus) and banks lending at 95 per cent loan-to-valuation ratios is potentially catastrophic – especially in the event that unemployment rises. So why is the government dithering on AML?
It's time for the Government to stop its willful neglect and put the clamp on corrupt money gushing into Australia's homes. Hopefully, this Four Corners investigation will shine a much needed light on the issue and force Australia's politicians into action.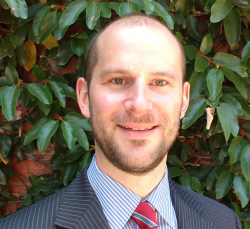 Latest posts by Unconventional Economist
(see all)