by Chris Becker
From the chaps at JPMorgan is a very simple chart with a powerful reality behind it. Via ZH: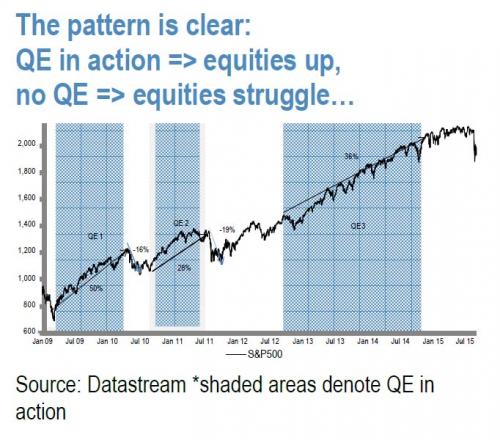 In the post GFC "Great Volatility" world, stock markets are not a reflection of the economy, but a reflection of the intervention of central banks in the economy.
And Australia is not alone, where the 50%-plus rally from 2011 to March this year was all about the RBA entering a new easing cycle, with a huge series of late, but welcomed interest rate cuts to boost the equity valuations of banks, retail and other consumer stocks: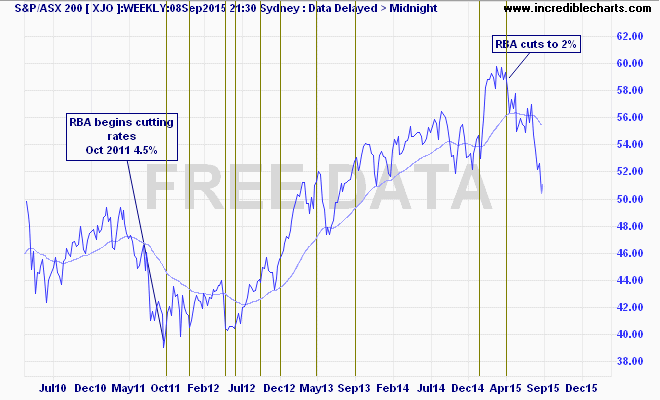 But there comes a point where ZIRP or even NIRP (negative income rate policy) just won't cut it and it doesn't take a rocket surgeon to figure out that the next round of interest rate rises is going to destroy this paradigm. What happens thereafter is the unknown. The Adam Carrs of this world are excited that it will imbue confidence and see a proper return to the link between stocks and economy. The doomers see it as the end of stocks, period.
The rest of us will have to wait and see, because this is all new territory. Be like water when navigating the periods ahead, and manage your risk accordingly. It's going to be a fun but bumpy ride!
Latest posts by Chris Becker
(see all)