In the lead-up to the September 2013 Federal Election, Rupert Murdoch's tabloids ran a feverish campaign backing Tony Abbott as Prime Minister: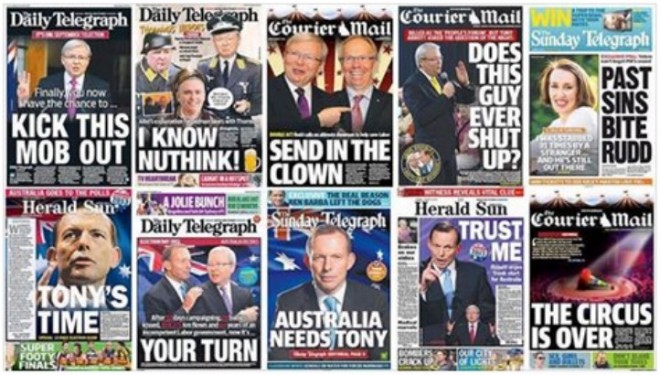 With all of the stuff-ups and gaffes that have occurred since becoming Prime Minister, one would have though that Mr Murdoch might be having second thoughts. Not so, with Murdoch taking to the Twittersphere to slam The Greens:

And continue backing Tony Abbott:
Mr Murdoch's attacking of the Greens makes little sense. Since Senator Richard Di Natale took over as leader, the Greens have been a small beacon of light in an otherwise dysfunctional parliament.
It is the Greens that supported the Government's Aged Pension reforms, whilst also advocating for fairer superannuation concessions.
It is the Greens that have implemented as policy reform to Australia's inefficient and inequitable housing tax concessions.
And it is the Greens that almost single handedly opposed the Government's draconian and expensive metadata scheme.
Perhaps it is the last point where Mr Murdoch owes Tony Abbott the biggest debt. As an owner of Foxtel, he stands to benefit from the crackdown on internet piracy via metadata and the Government's draconian Copyright Amendment (Online Infringement) Bill 2015.
Leith van Onselen is Chief Economist at the MB Fund and MB Super. Leith has previously worked at the Australian Treasury, Victorian Treasury and Goldman Sachs.
Latest posts by Unconventional Economist (see all)