When final negotiations for the Trans-Pacific Partnership (TPP) trade agreement failed in Hawaii in late-July, proponents of the deal were hopeful that negotiators could come together and strike-up a deal by the end of August, prior to Canada going to the polls and before the US political system gears-up for next year's Presidential Election.
With that date now passed, it looks as if the TPP could finally be 'dead and buried' – a view confirmed today via The Australian Dairy Farmer, which claims that Canada's refusal to give ground on dairy protection has helped scuttle the deal:
A frustrated Trade Minister Andrew Robb is still trying to sound optimistic but can only sigh about opportunities missed as both Canada and the US head into high election mode.

He will almost certainly win an increasingly vigorous fight against the union campaign (inexcusably backed by Labor so far) to sink the China free trade agreement.

But a multilateral trade deal involving 12 countries is receding into the background, probably permanently.

Canada's not the only trade culprit, of course. The resistance of the Harper government to making concessions on dairy still had a powerful domino effect during the crucial and final TPP bargaining in Hawaii in July.

So much for the idea of a 21st century agreement to set new rules in areas such as intellectual property and services. In the end, old-fashioned agricultural protectionism has proven far more powerful.

It meant the US was unwilling to reduce its barriers without a commitment from Canada, leaving New Zealand also refusing to back down from more access to US, Canadian and Japanese markets.
Thank you Mr Harper for effectively scuttling the TPP negotiations, which means that Australians will not face rises in medicine costs nor increased litigation from multinational corporations taking action under investor-state dispute settlements clauses embedded into the agreement.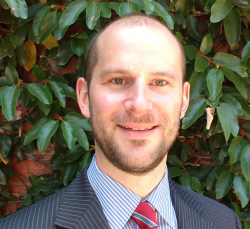 Latest posts by Unconventional Economist
(see all)