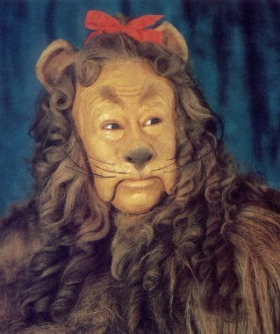 by Chris Becker
Europe's burgeoning refugee crisis is putting the spotlight on David Cameron's conservative UK government approach, which has been mentioned as "Australia-lite". Or in other words, constrained brutality with a pinch of indifference. This has changed in recent days as the spectre of seeing dead children wash up on Turkish beaches and scenes of hundreds of refugees piling into trains, then throwing themselves on the rail tracks in Hungary has reversed the mood of "sending them back where they came from".
That mood hasn't changed Down Under. And Europe's refugee crisis is putting a stark spotlight on Australia's "successful" asylum seeker policy.
From the op-ed pages of the New York Times:
Australia's Brutal Treatment of Migrants

Some European officials may be tempted to adopt the hard-line approach Australia has used to stem a similar tide of migrants. That would be unconscionable.

Prime Minister Tony Abbott has overseen a ruthlessly effective effort to stop boats packed with migrants, many of them refugees, from reaching Australia's shores. His policies have been inhumane, of dubious legality and strikingly at odds with the country's tradition of welcoming people fleeing persecution and war.

Since 2013, Australia has deployed its navy to turn back boats with migrants, including asylum seekers, before they could get close to its shores…

Those who have not been turned back are held at detention centers run by private contractors on nearby islands, including the tiny nation of Nauru…

The Border Force Act, which took effect July 1, makes it a crime punishable by a two-year prison sentence for employees at detention camps to discuss the conditions there publicly. Australia and Nauru, which depends heavily on Australian foreign aid, have gone to great lengths to keep international journalists from gaining access to the detention center…

European officials have traveled to Australia on fact-finding missions recently. Mr. Abbott… has urged European governments to follow his model, and some European leaders seem so inclined…

The world's war zones are all but certain to continue to churn out an extraordinary number of refugees and economic migrants in the years ahead… It is inexcusable that some find themselves today in situations that are more hopeless and degrading than the ones that prompted them to flee.
This is the difference between a rich nation and a prosperous nation. An immature nation and a compassionate nation. The rich immature brute who would rather hide behind a fence – physical and metaphorical – while the rest of the world deals with its own problems. A prosperous nation would both ask and do what can be done to help others, to share its own good fortune with others who have none.
At Fleet Base East in Sydney stands Australia's newest warship, the HMAS Canberra. A mammoth vessel, bigger than a WW2 aircraft carrier, it includes a hospital the size of a regional city and can maintain over 18 transport helicopters and carry over 1000 troops.
Why can't a nation that has not suffered any strife, any war – hell, even any economic recession in over 20 years – not send a ship of that size to the Medittarean and say – how can we help?
Australia runs an overly generous immigration program for economic migrants arriving via aeroplane or the back door (e.g. international students), yet is so harsh on genuine refugees that arrive by boat. Why?
Instead we send in RAAF bombers to attack the source of the problem –  ISIS (whose birth was the abortion that was the Iraq War) and the Syrian civil war – and fly away leaving others to deal with the aftermath, including potential "collateral damage". We send RAN patrol boats and warships to send back our own meagre trickle of sea borne migrants to other nations that can barely afford to deal with them or  just use the chequebook to bribe and pay for silence. We process the ones that slipped through in concentration camps on desolate Pacific islands and threaten the lives of anyone who reports on what happens therein, including doctors and mental health professionals.
And then sit back and watch our house prices go further north and bask in the richness.
Well done Australia. Cowardice has found a new home, complete with sunny beaches.