Cross-posted from Martin North.
NAB is the latest player to announce mortgage repricing changes, but with a focus in interest-only loans (whether owner-occupied or investment loans).
"National Australia Bank today announced it will increase variable interest rates on interest-only home loans and line of credit facilities by 29 basis points.

The changes are in response to industry concerns about the pace of investor growth, and NAB's focus on delivering responsible lending practices into the Australian housing market.

Over the past three years, total housing loans have grown by 27 per cent across the industry.

During the same period, growth in housing investment loans and interest only loans has been 34 per cent and 44 per cent respectively. Interest only loans are the predominant structure for investors.

NAB Group Executive Personal Banking, Gavin Slater, said that the higher growth rates in investment and interest only loans had implications from a regulatory, industry and banking perspective.

In December last year, APRA announced a range of measures to reinforce sound lending practices across the industry. NAB has been working closely with the regulator to support these measures, including actions to restrict investor lending growth to no more than 10% p.a..

"In considering these and a range of other factors, NAB is confident the steps we are taking are the right approach to further support responsible lending practices," Mr Slater said.

"In an environment of record low interest rates, NAB believes it is important to encourage our customers to pay down their home loan."

NAB continually reviews its lending practices and remains committed to maintaining prudent lending standards and fulfilling its regulatory obligations.

For new loans, NAB's interest only variable rate changes will be effective 10 August 2015.The change for existing interest only variable rate loans will be effective 10 September 2015. Additionally, changes to NAB's fixed rate interest only loans will be effective 10 August 2015. Changes to NAB's line of credit loans will be effective 10 September 2015.

Customers who want to know more about these changes and the impact on their circumstances are encouraged to talk to their banker about what works best for them".
Our modelling suggests up to 35% of NAB mortgages may be impacted by these changes, creating a broader base of re-pricing than ANZ and CBA have announced. The quantum of the interest rise at 29 basis points is similar.  The net yield from this approach could well provide a higher return for NAB in terms of margins, unless owner-occupied interest-only borrowers decide to refinance to a competitor with a lower rate. Also NAB's headline investor loan rate (not interest-only) will be more competitive than others, though of course headline rates are often discounted. We are noting some reduction in net average discounts on new loans being written across the industry.
In APRA's recent reviews, they noted that some lenders were not adequately considering borrower repayment strategies on interest-only loans beyond the initial interest-only term. NAB's repricing will reduce the relative attractiveness of interest-only loans.
Of note is the fact that Basel IV will likely lift the capital required for interest-only lending, so NAB's move could be seen as preemptive positioning.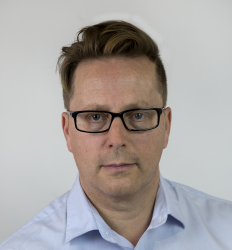 Latest posts by Houses and Holes
(see all)