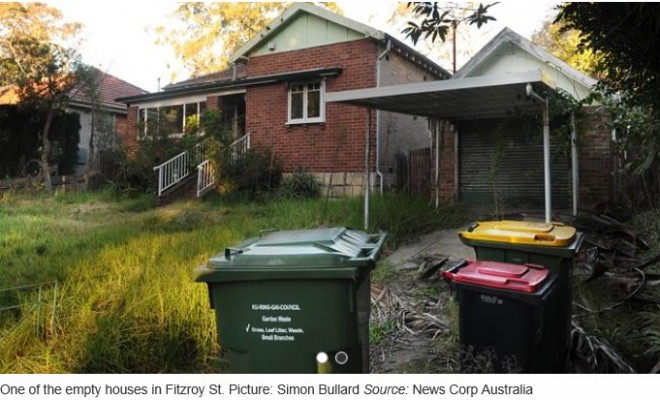 Meanwhile, the Murdoch dailies yesterday ran an article lamenting that nobody knows how much foreign money is being ploughed into Australian homes:
…a major loophole in the law that means although overseas investors are meant to seek approval from the Foreign Investment Review Board, no government agency routinely checks whether they have done so or matches up all registrations with actual purchases…

The lack of oversight is despite the fact government agencies know some foreign buyers are breaking the rules by not declaring their investment…

President of the Real Estate Institute of NSW, Malcolm Gunning, said: "We have never been contacted by any government agency."

Mr Gunning's business, Gunning Commercial at Hurstville, is the major agency selling property to Chinese buyers.

"We ask foreign buyers the question if they have FIRB approval but it's not up to us to police it."

He added: "A lot of hoo-ha is talked about this issue and it feeds a lot of xenophobia, but we have no real numbers to go on. We have been trying to get figures but, strange to say, there's not much data around at all." Mr Gunning said feedback from his members showed a high level of public concern.
It is important to highlight, once again, that non-residents are meant to be barred from purchasing pre-existing Australian homes, whereas temporary residents are required to sell their Australian homes within three months of departing Australia.
Clearly, from the frequent anecdotal evidence presented in articles like the ones above, Australia's foreign ownership rules are being flouted with regular occurrence.
My own discussions with real estate agents and residents in Melbourne's eastern suburbs (where I live) suggests that there are a large number of illegal sales of existing dwellings to Asian-based investors in suburbs like Balwyn, Balwyn North, Mount Waverley, Glen Waverley, Doncaster, Box Hill, Ashburton and Glen Iris.
I have also heard multiple reports of homes being left empty, particularly in and around Balwyn – a phenomenon that obviously subtracts from effective housing supply, whilst creating eye-sores for local residents.
We should also not forget that both the the Paris-Based Financial Action Task Force (FATF) on money laundering and the Australian Transaction Reports and Analysis Centre (AUSTRAC) have found that Australian real estate is a haven for laundered funds, particularly from China. This suggests that large sums of money are being laundered through our suburban homes.
Meanwhile, prices are rising to ridiculous levels, pricing younger Australians out of home ownership and preventing them from living near where many grew up.
If the government does not quickly fix the monitoring and enforcement of foreign investment, along with the Australia's anti-money laundering laws, then residents' concerns and accusations about illegal real estate purchases will continue to escalate, leading to a back-lash against new law-abiding migrants who wrongly get accused of driving-up home prices and pricing-out their children and grandchildren.
It's an unfortunate situation that is in nobody's best interests, and highlights the urgency of fixing the foreign investment regime.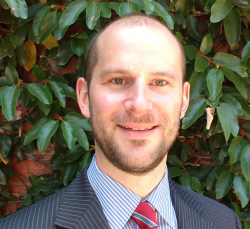 Latest posts by Unconventional Economist
(see all)