The Greek deal has been struck with complete national humiliation its core principle, including the transfer of 50 billion euros in state-owned assets abroad. The deal is far worse than that rejected in the referendum ipso facto it has an ice block's chance in Hell of surviving domestic politics. Indeed, violence is now the base case.
Bloomie has a wrap of what to expect next:
WHAT'S NEXT?

The Greek govt is set to renew a bank holiday and capital controls decree which expires today
The ECB's GC is expected to discuss ELA for Greece's banks
Eurogroup meeting later today will work on Greece's short-term needs and discuss bridge financing
Greece has accepted to legislate on 4 action points by Thursday July 16, and another two by July 22, according to Malta's PM Muscat
Then Greece would come before the Eurogroup and euro- area member states would decide to open or close the needed negotiations that would let the ESM to disburse funds, Muscat says
Dutch PM Rutte says it could take weeks to negotiate Greek ESM aid deal

WHAT DOES IT MEAN FOR GREECE'S BANKS?

Greek banks are to be recapitalized by Greek asset fund and Tsipras says the deal protects the stability of the banking system
ELA will stay in place all the while that another bailout is in the pipeline, Mizuho's Peter Chatwell says in e-mailed comments
ECB ELA will most likely stay in place until at least Wednesday, pending Greek ability to legislate the list of prior actions, Oxford Economics says in a note

WHAT ABOUT TSIPRAS AND SYRIZA?

Support at Wednesday's vote from Greece's pro-Europe parties will come at a cost, when the timing is right, Barclays says
It makes more sense for those parties to let PM Tsipras bear the political cost of capital controls while triggering elections would make default inevitable, plunging the country into a complete paralysis for the next 30 days
Don't entirely rule out a coalition partner change (with To Potami), and believe this situation will eventually lead to new elections after the summer
A new unity govt or an early election very possible, Rabobank says
Given political fractures in Greece, passage of the proposal through parliament is far from certain, Richard Cochinos, strategist at Citigroup, says in client note
Decent likelihood of a Greek cabinet reshuffle; govt could possibly fold on reforms
Tsipras may seek to expel those opposed to a deal with creditors from the party as he no longer commands a majority in parliament, Reuters said, citing people familiar
"Constructive" centrist parties will likely continue to support the government coalition, Barclays says
Snap elections necessary but can't take place now, Greece's Labor minister Skourletis says

WHAT ABOUT ITS CREDITORS? 

Germany, the Netherlands, Austria, Slovakia, Estonia and Finland all need parliamentary approval to open negotiations on a new Greek program, an EU official said last week, while France's Hollande said French National Assembly to vote on the deal on Wednesday
While Marcel Fratzscher, president of the DIW economic institute, says it will be very difficult to sell the deal to German voters and Germany's Greens say the deal means Greece will be stuck in a  recession, a govt lawmaker said it is likely the German coalition will approve the deal
Rutte says he's unhappy he has to break an electoral promise to Dutch constituents on no further Greece aid
The deal is so tough there's a better than even chance that the Finnish parliament will authorize the negotiations, Berenberg's Holger Schmieding writes in e- mailed comment
Even if a deal can eventually be reached to keep Greece in the euro area, there will be long-term consequences, the damage done to relations between France and Germany may prove irredeemable while Germany's suggestion Greece be granted a short term exit from the single currency shatters the principle that euro-area membership is irrevocable, Oxford Economics says

IS THERE ANY AGREEMENT ON RESTRUCTURING GREECE'S DEBT?

Over the weekend, an IMF source told Reuters said that if other creditors couldn't agree on a haircut, grace periods on interest payments could be combined with lower rates and extended maturities
Tsipras said the negotiations had managed to gain restructuring while Merkel confirmed interest-payment grace periods and longer maturities will "be discussed once there is a successful evaluation of the new Greek program"

WHAT ABOUT GREXIT?

Tsipras says summit outcome averts collapse of banking system
Risks of a Greek exit have reduced in the very short term as the ECB should remain supportive as long as prior actions are passed in Parliament by Wednesday and talks are headed in the right direction, Barclays says
The chances of a Grexit have now fallen below 50%, UBS WM write
The deal and Wednesday's vote may stretch the Greek govt to breaking point, forcing new elections; the month's hiatus that would ensue while elections took place would almost certainly see Greece ejected from the euro area, Oxford Economics says
We can surely now expect the Tsipras Government to collapse in short order and the new elections to bring extremists to power. It seems the only way that Greece can do the right thing – that is leave the euro – is via some very wrong folks. It appears Yanis Varafoukas had the right idea five months late, from The New Statesman:
He was prepared to do three things: issue euro-denominated IOUs; apply a "haircut" to the bonds Greek issued to the ECB in 2012, reducing Greece's debt; and seize control of the Bank of Greece from the ECB."

The plan was taken to the six-member inner circle of Syriza but he lost 4-2, with Tsipras opposing. He quit the government the next day.

"That very night the government decided that the will of the people, this resounding 'No', should not be what energised the energetic approach [his plan]. Instead it should lead to major concessions to the other side: the meeting of the council of political leaders, with our Prime Minister accepting the premise that whatever happens, whatever the other side does, we will never respond in any way that challenges them. And essentially that means folding. … You cease to negotiate.
Goldman sums up market sentiment:
On Friday we argued that the chances of Greece and its creditors coming to a fully comprehensive agreement over a new multi-year third programme over the weekend were low. Nevertheless, we expected that an accommodation of some form would be found to forestall the definitive 'Grexit' that had threatened. Overall (and recognising that, even if modest, procedural risks remain), the outcome announced this morning is thus a positive surprise, at least from a shorter-run, tactical perspective.

Yet looking ahead, the acrimonious process of reaching agreement has done little to re-establish trust among the various parties. Indeed, the opposite is likely the case. And frictions have emerged among the creditor countries (e.g. between France and Germany) over how to treat Greece and what implications that will have for the stability and resilience of the Euro area as a whole going forward.

With the economic situation in Greece deteriorating, substantial implementation risks to the new programme remain. Greek banks are likely to remain subject to controls for some time, even if — as we expect — the ECB Governing Council sustains the current level of emergency liquidity assistance while banks are restructured. Domestic political pressures against further adjustment and austerity will continue to mount. As we have seen in the past, the scope for the Greek authorities to backtrack from programme commitments once the financial support is flowing is high. After the events of the past few weeks, tolerance for such recidivism is likely to be extremely low. Greece will be kept on a short leash with invasive monitoring by the creditor institutions.

Greek membership of the Euro area over the longer term therefore remains in question. Even with a new programme, the substantial economic and political challenges facing the adjustments required to make Greece's fiscal, competitive and employment situation sustainable still need to be addressed. And despite measures in the new programme to boost investment, restoring growth to Greece remains a formidable challenge.

Yet the broader market is increasingly able to separate Greece from the rest of the Euro area. Particularly with regard to sovereign spreads, the impact of the recent Greek saga has been relatively modest, owing to some combination of: (a) expectations that a deal would be reached eventually; (b) the credibility of the ECB's backstops and willingness to do "whatever it takes"; and (c) the recognition that (now that direct private sector exposures to both Greek banks and sovereign have been reduced) Greece no longer poses the contagion threat it did in the past.

While Greece itself will remain in the news, we expect it will become less of a focus for broader market developments.

Market implications

The response in markets to the news of a 'deal', conditional on further 'prior actions' on the Greek side, has been tepid. This is broadly in line with what we wrote in our note last Friday, where we argued for the marathon negotiations to extend beyond the weekend.

In our view, there are two main factors keeping investors sidelined. One is the residual implementation risks involved in the latest arrangements. Political hurdles in Greece and among those creditor countries most recalcitrant to offer concessions without guarantees will leave short-term investors unwilling to bear the volatility from headline news in relatively illiquid markets. The second, of much broader importance, is the accumulated evidence of the inadequacy of the Euro area's present fiscal governance, which takes up too many resources and exposes the whole system to collapse. Unless rectified by credible steps towards greater integration and ex ante risk-sharing, long-term investors seeking exposure to duration will shy away.

We have used the 10-year government bond differential between the average of Italy/Spain and Germany as a gauge of intra-EMU sovereign risk. Our baseline economic forecasts, reinforced by the effects of QE, suggest that there is room for the spread to tighten below 100bp. In coming weeks, however, we continue to see the spread range-bound between 100 and 120bp.

In the near term, the main focus will be on the 'bridge financing' to avoid a default on the ECB on 20 July as this would compromise the chances of seeing a relaxation of the ELA. Then attention will shift to the treatment of the Greek banks, and the potential read-across to other resolution cases. On balance, we do not think that deposits and senior secured bond holders will be bailed in. Finally, attention will move to the terms of debt relief as discussion will take place as to whether they will be applied to other former program countries (our answer is, probably yes).

Should negotiations collapse — a smaller probability outcome at this stage, but not a negligible one either — we think that spreads would go to 200-250bp (i.e. 10yr yields back at 3perc) before the ECB intervenes to push them back down.
Sadly, it will get worse before it gets better.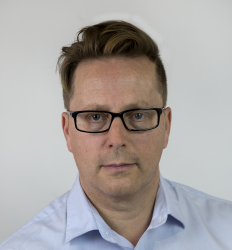 Latest posts by Houses and Holes
(see all)