Big iron ore is taking it in the team but not as much as it should or will with BHP and RIO only down 2% plus and FMG down 4%: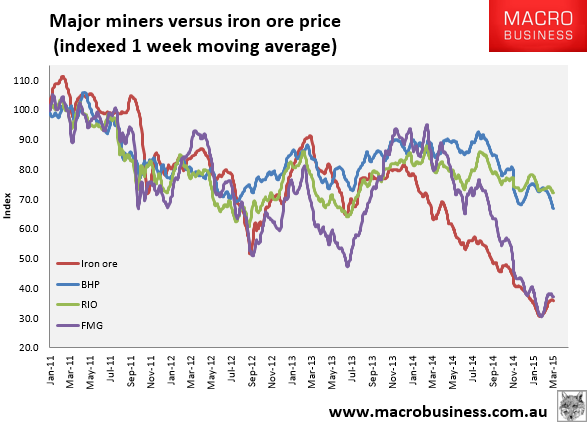 Fundies are in state of shock, clearly, there is much further to fall ahead. Indeed, idiocy spreads have stalled owing to iron ore falling so much faster than equity, and yes, I expect them to fully close by the time this is over: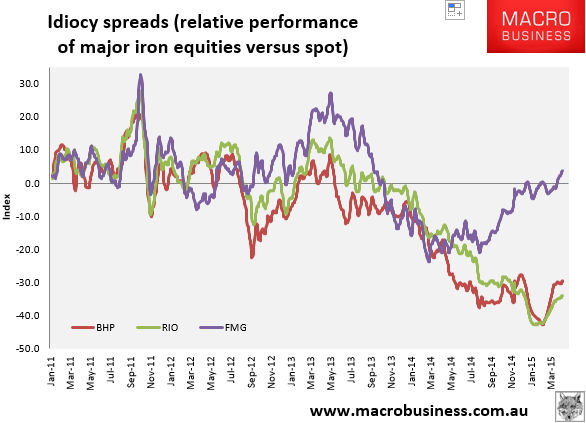 Juniors have resumed falls today with BCI approaching all time lows: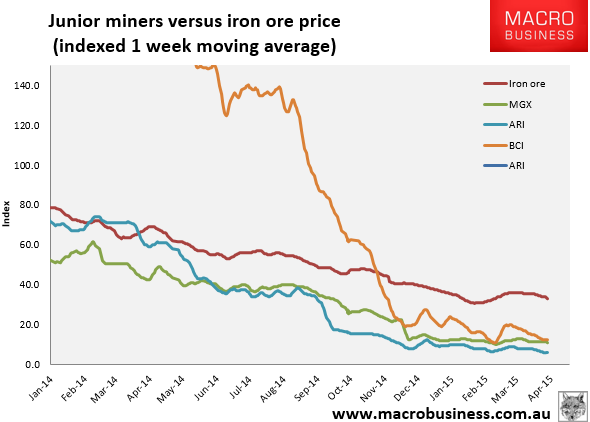 Dalian is unchanged from the overnight limit down -7.9 position at 439. I was under the impression that limits were 4% but that has clearly changed. There's very good chance that we will see iron ore at new record lows tomorrow and the full 8% fall would deliver about $45.