The noose is tightening further around property investors, with the Australian Securities and Investments Commission (ASIC) flagging that it will tighten lending standards on investor mortgage lenders. From The Australian:
ASIC chairman Greg Medcraft… [said a] probe into the underwriting standards of a sample of 11 financial institutions had uncovered unacceptable practices.

"What we are seeing in some areas is that clearly the interest rate that some are using is too low in terms of the level," he said, suggesting 7 per cent would be a reasonable rate.

"That's where you should be thinking about if you are looking at your ability to repay the loan," he said.

ASIC intends to publish next month the full results of the study…
ASIC's pending crackdown falls under its "responsible lending" purview.
In concert with the recent macro-prudential lending restrictions implemented by APRA, Australia's major banks, and some second tier lenders, it should assist in taking some heat out of the investor market.
In other related news, more than 86 property spruikers have been caught is an ASIC sting to stop promoters selling dodgy rent-to-buy schemes and "free" investment seminars. From The Australian:
At least 10 property groups around the country face legal ­action for making unsubstantiated and misleading claims about their property investment schemes.

Among these groups are Easyhomes WA in Perth, Rick Otton and We Buy Houses in NSW, and Victorian companies Creative Property Australia, Benny Bull and operator Benjamin David Chislett.

Other traders, including [Dymphna "the Dynamo"] Boholt, have been ­issued with ­legally enforceable undertakings, and have been made to promise they would modify their behaviour, including changing their ­advertising and to stop making misrepresentations.

Lawyers and property executive argue that the number of ­unscrupulous operators is growing…
History doesn't repeat, but it sure does rhyme. It is looking a lot like 2003/04 – the peak of the last bubble – when spruiker Henry Kaye was subject to similar action.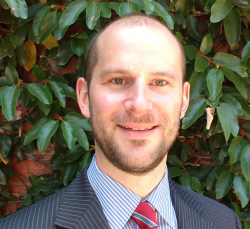 Latest posts by Leith van Onselen
(see all)