Yesterday, Prime Minister Abbott formally signed the China-Australia Free Trade Agreement (ChAFTA) – a deal which the Government claims will deliver a $20 billion boost to trade by 2035.
According to DFAT, Over 85% of Australia's goods exports to China (by value in 2013) will enter duty free when ChAFTA enters into force, rising to 93% after four years and 95% when ChAFTA is fully implemented.
Dairy is said to be a major winner from the ChAFTA, gaining similar a tariff reduction schedule as New Zealand under its FTA with China, which has helped New Zealand exports to China (mostly dairy) to rise more than fivefold since its FTA was concluded in 2008.
However, there are also some significant carve-outs, with rice, wheat, cotton, sugar, rapeseed and vegetable oils producers receiving no preferential access to the Chinese markets.
Bilateral FTAs generally work best when there is a high degree of complementarity between the two partner nations. That is, when the exports of one country coincides with the imports of another, and both nations are 'world's best practice' in their particular areas of specialty. Australia and China broadly fit this mold, with Australia a leader in minerals/agriculture, and China a leader in manufactures.
When such complementarity exists, there is far less chance of trade diversion – a situation that arises when the importing country shifts its buying from a more efficient, lower cost country whose goods are subject to a tariff towards the less efficient and higher cost FTA partner whose goods are not subject to a tariff. In such circumstances of trade diversion, the importing country loses the tariff revenue, whilst its consumers do not fully benefit from a price reduction, potentially making the nation worse-off as a whole.
That said, the claimed $20 billion of benefits to Australia that are forecast to accrue from the ChAFTA are unlikely. All bilateral FTAs include complex rules of origin (ROO), which are designed to stop imports coming from third party (non-FTA) countries via an FTA partner, in order to circumvent tariff requirements. ROOs – which can be either based on value-added requirements (i.e. the percentage of value-added by the FTA partner) or product specific (i.e. individual rules for each individual product imported) – raise administrative costs for businesses (including complying with paperwork requirements) and custom services in administering and auditing the ROO, undermining the benefits from an FTA.
The costs associated with ROOs will be greatest where there is a large number of FTAs each with different requirements, resulting in a "spaghetti bowl effect" of increasing complexity.
According to the Productivity Commission:
"Such complexity adds to the ­compliance costs for firms engaging in trade . . . the origin requirements and the complexity of rules are likely to impede competition"…
Evidence from Australia's other FTAs has not been kind, with a HSBC survey revealing that 81% of Australian exporters had opted not to utilise Australia's FTAs concluded with Thailand, Singapore, and the US due to "limited or no understanding" of the agreements and "complexity of trade terms". In a similar vein, the Australian Chamber of Commerce and Industry (ACCI) last year claimed that many FTAs are so poorly drafted and complex that they are next to useless in a commercial sense.
There are other potential gremlins lurking in the Australia-China FTA. As part of the deal, Australia has agreed to allow Chinese companies building projects in Australia to bring in Chinese workers on 457 visas, effectively continuing its program of deregulating labour migration.
The agreement also allows up to 1800 chefs, martial-arts coaches, Mandarin language tutors and ­traditional Chinese medicine practitioners to apply for 457 visas.
Five thousand Chinese visitors a year will also be given the right to work under a new Work and Holiday program.
As expected, the union movement has slammed the deal, claiming there is no benefit to Australia in allowing foreign investment if the jobs and profits simply go to China.
Regular readers will know that I strongly oppose the loosening of immigration visas at this time. Unemployment is already high, with youth unemployment much worse. Moreover, the Australian economy is about to undergo its biggest adjustment since the early 1990s recession as the one-in-a-century mining investment boom unwinds and the local automotive assembly industry shutters by 2017.
The skills shortages report from the Department of Employment, released in March, also revealing that "employers continued to recruit skilled workers with little difficulty", "consistent with the softness in the labour market". Further, "with the demand for skilled workers relatively subdued over the past few years, and historically high numbers of graduates entering the labour market from both higher education and vocational education and training, long standing shortages across many occupations have been addressed".
Given such a weak labour market, where is the sense in making it easier to import labour from China rather than using local workers, in turn adding to the pool of under/unemployed and depriving our youth of employment opportunities? And don't forget, this will not just be an issue in far-flung major mining projects. The new wave of big investment projects is in urban property and tourism.
Another potential pitfall in the China FTA is the inclusion of an investor-state dispute settlement (ISDS) clause, which could potentially open up the government (taxpayer) to law suites if a policy disadvantages a Chinese firm, including for "lost future profits". The Abbott Government insists that "the ISDS mechanism [in the China FTA] includes safeguards to protect governments' ability to regulate in the public interest and pursue legitimate public welfare objectives such as public health, safety and the environment", but the devil will be in the detail.
While I usually strongly oppose ISDS clauses in trade agreements, given China's less developed legal structure, it could at least afford Australian services firms operating in China greater certainty that their investments/operations will be protected from sovereign risk.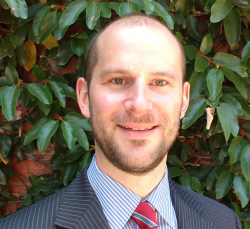 Latest posts by Unconventional Economist
(see all)