From the AFR:
After failing to convince the Abbott government to run an inquiry into the iron ore market, Fortescue Metals Group is understood to be quietly agitating for Plan B  – an inquiry in the West Australian Parliament.

Premier Colin Barnett is opposed to a parliamentary inquiry into the iron ore market, and while his stance lengthens the odds for Fortescue, it is not an impossible task.

Fortescue's main prospect is the state's powerful Economics and Industry Standing Committee. Fortescue would need support from three of the five backbenchers that sit on the committee – two Labor MPs, a Nationals MP and two Liberals, including Liberal chairman Ian Blayney.
Cooler heads are prevailing elsewhere, from David Murray at The Australian:
"A monopoly producer does not increase production when prices are low. A monopoly producer holds production.

"So if people are increasing production because they can still make a margin or return, that is not indicative of market failure.

"Therefore the case for intervention seems to be absent."
I agree the case for intervention is absent but it's not because of no monopoly. The Pilbara duopoly is real but drawing attention to it via an inquiry whose provenance sims to break it is to shoot oneself comprehensively in the foot. The nation needs the duopoly intact so it has as much pricing power in its number one export commodity as possible.
There is one other possible reason for no inquiry and that is this, from the SMH:
…an increasing number of Chinese entities had expressed interest in providing debt or equity to iron ore miners, acquiring an asset or attempting a takeover, Minter Ellison West Australian managing partner Adam Handley said.

…"It is a trend that is developing as we have seen it emerge over the last two or three months and I think its gathering some pace," Mr Handley said. "Certainly, we are fielding an increased level of inquiry or interest in a number of mid-tier players. I think there is an opportunistic element to the current activity we are seeing with prices so low and companies which have taken a significant hit to their market caps."
Would an inquiry help or hinder the Government in shaping the future of iron ore market in the national interest? In particular would it help or hinder any Chinese occupation of Fortescue? Probably support.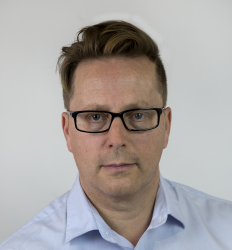 Latest posts by Houses and Holes
(see all)