From Sydney Morning Domain:
Doomsday property scenario authors Lindsay David and Phillip Soos warn of serious danger ahead for all Australian capitals in their submission to a home ownership inquiry, which starts on Friday. They say the  "housing prices across all capital cities remain grossly inflated relative to rents, income, inflation and GDP".

…But St George Bank senior economist Hans Kunnen says there's only one thing that can create such a crisis – a large number of Australians being forced to sell their homes – and the warning is misguided.

He said it would take a serious recession for the pair's scenario to come into play. "I mean unemployment rates going up to 8 per cent so people are forced sellers," Mr Kunnen said.

…Of the warnings, AMP Capital senior economist Shane Oliver says he's "heard it all before". Although he agrees that house price ratios to rents and GDP are "very high" – "I wouldn't say grossly" – he says the Australian housing market is "significantly undersupplied".
…Domain Group senior economist Dr Andrew Wilson described the pair's grim warnings as "quite hysterical" as the only oversupply issues were of apartments in Melbourne's CBD because of a building boom. Other areas were undersupplied.
A few points:
if only 8% unemployment is needed to cause a property "bloodbath" then I  suggest we all prepare for it;
undersupply does not prevent rapidly falling house prices, as economics 101 tells us, Shane, and
why would anyone mistake Andrew Wilson for a balanced opinion?
Which leads back to where we started, with a huge bubble sailing into a perfect economic storm as monetary and fiscal policy runs out of bullets approaching the end of the business cycle.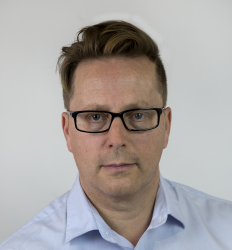 Latest posts by Houses and Holes
(see all)