The shortsightedness of Glenn Stevens' comments last year that macro-prudential controls on high risk mortgage lending were "dreaded" and the "latest fad" has, once again, been exposed with a new literature review from economists Kenneth N. Kuttner and the Bank for International Settlements' Ilhyock Shim finding that macro-prudential controls are effective in combating housing bubbles and bolstering financial stability. From VOX:
Lim et al. (2011) found that reserve requirements, dynamic provisioning, maximum loan-to-value and debt-service-to-income ratios and limits on foreign currency lending had measurable effects on the growth rate or cyclicality of private sector credit. Using a sample of approximately 2,800 banks in 48 economies from 2000 to 2010, Claessens et al. (2014) showed that maximum loan-to-value and debt-service-to-income ratios as well as limits on credit growth and foreign currency lending reduce bank leverage and asset growth during booms, but that few policies help stop declines in bank leverage and assets during downturns.

A few papers have also looked specifically at non-interest rate policies' effects on housing markets. Crowe et al. (2011) and Cerutti et al. (2015) both concluded that policies such as loan-to-value limits are most likely to restrain real estate booms.

Kuttner and Shim (2013) systematically investigated the impact of non-interest rate policy measures on housing credit and house prices, using data from 57 economies over three decades. Of the five prudential policies considered, they concluded that changes in the maximum debt-service-to-income had the largest and most robust effects on housing credit growth. Their estimates in Table 5 indicate that a typical tightening action reduces real credit growth by 4-7 percentage points over the subsequent four quarters. Other policies, including changes in the maximum loan-to-value ratio and exposure limits also seem to affect credit growth…

One important finding of Kuttner-Shim (2013) is that restrictions targeting specific characteristics of loans have larger effects on credit growth than those oriented towards bank capital…

Another interesting finding of the Kuttner-Shim research is that changes in the maximum debt-service-to-income ratio appear to be more effective than adjustments to the maximum loan-to-value ratio…

With price stability and the mitigation of output volatility already in their mandates, central banks are eager to develop additional tools to further their financial-stability objectives. Because they can be deployed independent of monetary policy and targeted narrowly at housing markets, macroprudential and other non-interest rate measures are ideal for this purpose…

The research surveyed in this article indicates that certain types of macroprudential measures may be useful additions to the policy toolbox…
The results accord with a recent working paper released by the IMF, which found that borrower-based measures, such as caps on loan-to-value ratios (LVRs) and debt-to-income rations, are generally found to be negatively related to credit growth:
…we find that caps on loan-to-value ratios (LTV_CAP), a borrower-based measure, are strongly associated in developing countries with lower overall credit growth, but also with less household credit in all countries. Debt to income (DTI) limits are important as well, especially for curtailing growth in household credit in both advanced and emerging markets…

Taken together, these results suggest that borrower-based measures have some impact for most type of countries, while foreign currency related measures are more effective for emerging markets. On the whole, this suggests that there appears to be scope for targeted macroprudential policies such as LTV and DTI ratios in advanced economies and foreign currency related policies in emerging markets. These are important findings especially given the at times adverse effects for overall financial and economic stability of real estate developments in advanced countries and of international capital flows for emerging markets.
The results also follow those from the Bank for International Settlements, which earlier in the year released a working paper of its own supporting macro-prudential measures.
Take note Capt Glenn and Wayne Byers. Your reluctance to implement robust and transparent macro-prudential controls is looking more foolish by the day, and you are increasingly at odds with world's best practice.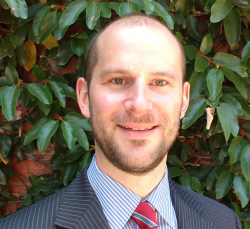 Latest posts by Unconventional Economist
(see all)