The AFR has this from Credit Suisse today:
A handful of stocks in the ASX200 offer the Holy Grail of a decent dividend yield now, with the prospect of actually increasing dividends by 14 per cent or more over the next two years, and they are being heavily pursued by the 1.04 million people operating self-managed superannuation funds (SMSF) in Australia.

Call them the Danube dozen, or the Florence 15.

The army of wealthy self-funded retirees are also one of the driving forces behind a substantial upswing in passenger numbers on river cruises on the waterways of Europe, with Australian travel operators saying up to half of their customers are wealthy retirees enjoying the luxury vessels and other facets of European travel. But they are carefully checking share prices and managed fund unit prices each morning before tucking into the breakfast fruit platter as they float up the Danube River.

Credit Suisse equity strategist Hasan Tevfik says demand for rising dividends among the SMSF operators is a big influence on the Australian sharemarket and they will increasingly seek a combination of a good dividend yield, and the ability for a company to keep increasing its dividends.
Catchy metaphor, shame about the analysis.
It's not my bag to advise on such things but I can offer a discussion on a how a top down view will affect this portfolio.
There is a heavy weighing in the portfolio to financial market businesses – AMP, IOOF, Challenger and Perpetual. These are to some extent defensive with exposure to interest rate markets but as the great Australian adjustment runs head long into the end of the global business cycle in the next year or two none of these will fare well. They'll fall with global share markets via their equity exposures, though they will also come back with markets.
It may be that floating SMSF's don't care about such things as capital preservation but if they asked the helmsman to pause a moment they very well might. After all, watching your capital evaporate is not altogether comfortable, even if your posterior is cushioned by a deep Teutonic seat, especially if  it happens in the full knowledge that the yield on offer is now double what it was prior to embarkation.
The second batch of yielders are very property exposed – Mac Bank, Fairfax, BOQ, QBE, CSR and Boral. As such, they are all not only pro-cyclical but extremely so. Given the bubble blowoff underway in Australian property the metrics for these firms are all inflated by unsustainable top line growth. When the bubble bursts they will  find themselves in the unenviable position of seeing both top line and bottom line getting smashed and dividend cuts as well as capital evisceration is a real prospect. Moreover, in the post boom economy, property will continue to struggle as households deleverage over the long term meaning that these firms are structurally challenged.
The third group of industrials are not much better. Nine is cyclical as advertising gets destroyed in a recession. Flight Centre is a bad pick for a falling dollar. Asciano is exposed to the mining bust and falling commodity volumes.
Indeed the only two picks that makes sense in terms of top down trends are Sonic Healthcare with its double leverage to a falling dollar and the grey tsunami and M2 Communications which will benefit long term from the big productivity push that will come with the adjustment.
Half of investment returns come from asset allocation. Ignore it at your peril.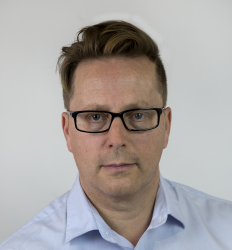 Latest posts by David Llewellyn-Smith
(see all)