Well, they can't wait to abandon the good ship Twiggy Forrest now. I'd like to say its an outbreak of good sense but I suspect it's more like a response to intense lobbying and a wish not to be caught out on a political limb. The leader of the opposition, Bill Shorten, is suddenly all backbone, from The Guardian:
"I have grave concerns about such an inquiry and the prime minister and treasurer's stated position in support of it," Shorten said on Wednesday night, suggesting an inquiry could cost Australia iron ore sales to China and Japan.

"It also sends a terrible signal to customers and flies in the face of commitments to our largest customers such as China and Japan that they can count on secure supply at sustainable prices.

"I am hugely concerned that our customers may look with greater favour at our competitors. They have never contemplated a similar inquiry and will make the most of the proposed inquiry in their favour."
Finance Minister Mathias Cormann has given us some nice jelly-back, from the ABC:
On Monday the Finance Minister Mathias Cormann was asked is there should be an inquiry into the iron ore industry.

"I support holding a sensible inquiry," he replied.

But on Wednesday Senator Cormann voiced his opposition to a probe in an interview on Sky News when he was asked if he supported an inquiry into the iron ore sector.

"I've never been in favour of an inquiry into the iron ore sector," he said.
That tells you the edict is out internally in the Government. I wonder how Joe Hockey is going to extricate himself from his commitment. Kick it into the long grass, from The Australian:
The Abbott government could refer the controversy over the iron ore market to the Productivity Commission in a move aimed at appeasing Fortescue Metals Group chairman Andrew Forrest.
The Australian Competition & Consumer Commission would normally be the body to investigate allegations that Rio Tinto and BHP Billiton have driven down the iron ore price and tried to push smaller players out of business by threatening to flood the market with iron ore.
Business "leaders" put the boot in, from The Australian:
­Integrated Food and Energy ­Developments chairman and former Queensland treasurer Keith DeLacy and former Business Council of Australia president Graham Bradley both spoke out against the proposal.

Mr DeLacy said an inquiry would "serve no useful purpose", while Mr Bradley said "the last thing we need is an inquiry-led ­recovery".

"No good at all can come out of a parliamentary inquiry," Mr ­DeLacy told The Australian on the sidelines of the Australian Institute of Company Directors conference in Kuala Lumpur. "It will be a whole range of people promoting themselves, people who don't ­really understand business."
The Minerals Council appeared at The Daily Telegraph, which has favoured Twiggy until now but not with the Libs turning:
ALL great conspiracy theories have one thing in common — they're started by those who reckon they've been dudded. The same maxim applies in international commodity markets.
When commodity prices are high and the money is rolling in, companies large and small are happy to sit back and ride the market swell.

When the swell flattens out and prices fall, those unable to cope will see a conspiracy behind every bump and shudder in the market — and once proud free-market entrepreneurs turn to the government for help.
The Chinese masterstroke in Brazil was a final blow, with cheap loans to Vale and deals on Valemax ships, also from the AFR:
Fortescue's cost-cutting drive since the iron ore price plunged last September has lowered its break-even price – the point where it is not making or losing cash – to near, and at some points below, Vale's.

Credit Suisse mining analyst Paul McTaggart said China executed the Vale deal "to ensure S11D gets up".

"It is the Chinese helping them out – as a major consumer of iron ore, China wants to ensure diversity of supply," he said.

"S11D is very low-cost and, importantly, it will produce the high-quality tonnes that China needs for blending at a time when the quality of their domestic product is falling away, as is Australia's, and it is important to their steel industry."
If FMG is cheaper than VALE at all (which I doubt) it is because the latter is still running some higher cost production which it can cut and because FMG is high-grading so it's not sustainable. With SD11 it is game over.
Anyways, not much by way of argument but the great Australian consensus machine is kicking into high gear with Twiggy's fair-weather friends swept away. It's the right outcome but for the wrong reason and is almost enough to make you want to swap sides. As reader Phf007 has pointed out, a sensible iron ore inquiry could have indeed thrown up some useful reform, like a volume auction system that would reap better returns for the people (who we now know for sure own the dirt) and prevent oversupply in future.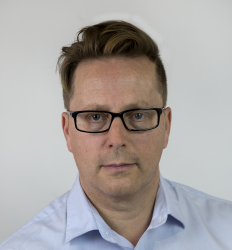 Latest posts by Houses and Holes
(see all)