Cross-posted from Martin North and I agree:
Following the disclosures in the recent bank results that many were above the APRA target of 10% portfolio growth, and their statements they would work to fall within the guideline, we have seen a litany of changes from the banks, which marks an important change in tempo for investment home lending. Regulatory pressure is beginning to strangle investment lending growth.  Better late then never.
In the past few days, ANZ has stated it would no longer offer interest rate discounts to new property investor borrowers who did not also have an owner-occupied home loan with the bank; Westpac is cutting discounts to new investment property borrowers according to the AFR; and Bankwest has imposed a loan-to-valuation ratio cap of 80 per cent on investor Mortgages.Changes that took effect on Friday will mean Macquarie customers taking out fixed-rate investor or interest-only loans will pay higher rates than owner occupied borrowers. Recently the Commonwealth Bank, scrapped its $1,000 investment home-loan rebate offer and reduced pricing discounts for investment home loans. In addition more broadly, Bank Of Queensland has changed its underwriting practices. NAB has also changed its instructions brokers, and as of May 13, NAB would only consider pricing below advertised rates for owner-occupiers or personal loans. "Investment loans will not be eligible for any pricing discretions. Advertised rates will apply to investment loans," the note said. Suncorp plans to pare down discounts for investor property loans while boosting incentives for homeowner lending, in reaction to a regulatory crackdown on housing markets.
Last week we showed that currently discounts are at their peak, so will we see overall discounts cut, or reinvigorated discounts on selected owner-occupied lending? Banks need home loan lending growth to make their business work. We think the focus will be on a drive to accelerate refinancing of existing loans, so expect to see some amazing offers in coming weeks to try and fill the gap.
We know from our surveys there is still significant demand for housing finance out there. We also know that some of the non-ADI players are playing an increasing role in the investment lending sector, and these players are of course not regulated by APRA. Securitisation of Australian home loans was up last quarter, and most were purchased by Australian investors.
Mortgage brokers, who have been enjoying the recent growth ride may suddenly be finding their world just changed.
Whilst its a change in tempo, its not necessarily the end of the mortgage lending boom. It may however be the tipping point on house prices in Sydney and Melbourne, where investment loans have been responsible for much of the rise.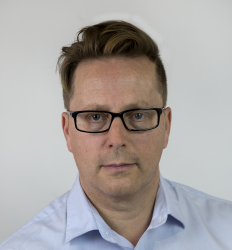 Latest posts by David Llewellyn-Smith
(see all)