The iron ore inquiry appears to be go with Prime Minster Abbott its champion. Terry McCrann summed it up on the weekend:
China's extraordinary appetite for our iron ore and coal to feed into its exploding steel industry — it's gone from making less than 5 per cent of the world's steel to close on two-thirds of all the steel made in the entire world — sent the price soaring to $US180 a tonne.

Twiggy perfectly if unknowingly anticipated this. He got his hands on some extensive but second grade deposits. It was the sort of stuff you could not make a mine of in the $30-a-tonne days.

He rapidly built it into a 155 million tonne-a-year operation — that was not much less than BHPB and Rio were each producing after nearly 50 years in the business — to exactly collide with those spectacularly high prices. Virtually overnight Twiggy was worth $14 billion. Now the inevitable has happened; there is too much iron ore on the market; the price has collapsed, at one stage to less than $US50 a tonne although in recent weeks it's kicked back to $US60.

But at its lowest, Twiggy and Fortescue were looking on the edge. The company had built up a mountain of debt to build its mine and infrastructure.

…He's been blaming BHPB and Rio with ever-rising ferocity since. His argument? That they've been boosting their production.

The simplest response is: duhr. They are the two cheapest producers of iron ore in the world; they can make very handsome profits even at $US50-a-tonne. Why on earth wouldn't they want to sell more?

In biblical terms Twiggy can't see the bloody great steel I-beam in his own eye — the 155 million tonnes of extra, lower-grade, iron ore that he and Fortescue have pumped into the market.

That's far more than BHPB and Rio have each added. Yet he wants them to cut back their — much more profitable — production; so he can continue to not only make a buck but a bigger buck. He's not got the unthinking endorsement of both Hockey and Abbott.

As the head of the ACCC Sims, politely if somewhat quizzically pointed out, it was "misguided" to think that BHPB and Rio had engineered the recent price fall.

Indeed, he went further, it was impossible to describe something as 'predatory' when they were selling what they produced above — indeed, well above — their production cost.

His predecessor Graeme Samuel was even tougher. He said a parliamentary inquiry into the iron ore industry would be entirely inappropriate and damage Australia's international image.
Terry is right about Fortescue, but BHP and RIO are not innocent. Their expansions are based upon ludicrous forecasts for Chinese steel output. Roy Hill and Vale are worse again. All miners, including Andrew Forrest and all of the dying juniors, as well as pretty much the entire Australian government, assumed much stronger for much longer Chinese demand.
This is the reality that nobody will admit. The big miner's returns on equity are going to be under pressure for a generation. Fortescue is at best the emerging marginal cost producer and likely doomed. Roy Hill should not have been funded. The juniors are dead men walking. And the irony of the Australian Government – the worst and most culpable iron ore forecaster of all – conducting an inquiry into iron ore prices should be lost on nobody.
This is the stove calling the charcoal calling the pot calling the kettle black.
What has been forgotten is thatthe commodities business is very simple at its base. It's called "commodities" from the latin commodum meaning "a convenient opportunity, favorable condition, just then, just now". That is, it has zero value-add and thus no competitive edge. Dirt is available everywhere and the only rule over time – the only iron rule – is the lowest marginal cost of production sets the price.
From time-to-time that marginal cost will rise during periods of acute under-supply but those are brief periods unless cartel agreements can be struck to artificially limit supply. But those, in turn, must include all of the lowest cost suppliers across nations and geographies, or the price will still fall as those cheap suppliers outside the cartel expand production, as Luke Hirst makes clear today:
Put simply, Forrest is arguing for a "managed cartel" – where each Australian iron ore producer would export a predetermined amount of product. Australia actually tried this approach against Japanese iron ore buyers in the 1970s and got away with it, as you can – for a brief moment. Australia also tried it with Japanese wool buyers in the 1930s, with less short-term success. It's a strategy for cutting yourself out of the market in the medium to long term.

Protecting Forrest against his bad investment decisions by controlling supply is a loser's game unless policymakers believe they can take the world's other major suppliers with them…Over the longer run the iron ore market is highly contestable. So an uncompetitive intervention in the market will have negative consequences for both Australia's iron ore revenue and other sectors important to the transition away from iron-ore-based prosperity.

Just as the iron ore pricing interventions by the Whitlam government in 1973 catalysed the development of Brazil's rich iron ore endowments, and the 2009 intervention by China Iron and Steel Association in the benchmark price negotiations led to the collapse of benchmark negotiations (which cost Chinese buyers around US$290.7 million a month for their trouble), a new intervention could be catastrophic to Australia's future prosperity.
Australia forgot the cardinal rule of its own most important business sector. Now, all of the bodice-ripping, finger-pointing, lying, blame and smoke-blowing in the world won't change it. It's too late. The mines are built, the trains are running, the ships are steaming, the volumes are priced-in and the price is going lower. Perhaps most remarkably of all, good capital is still being thrown after bad, from The Australian:
…Key to the rescue of Atlas was a restructuring of agreements ­between the miner and contractors McAleese Group, Qube Logistics and MACA that will see them reduce the rates they charge Atlas, but share in any future ­upside as prices improve.

The contractors have also agreed to subscribe for $30m in new Atlas shares at a price of ­between 5c and 10c a share as part of the miner's recapitalisation. McAleese — which had the most to lose from a shutdown of Atlas — will fund its purchase of $14m in Atlas stock entirely through debt. Shares last traded at 12c.

The equity raising from the contractors will supplement by a broader share issue to existing shareholders and new investors of up to $150m.

The turnaround at Atlas has also been boosted by the WA government's decision to cut port charges at the Utah Point port ­facility used by Atlas and fellow miner Mineral Resources by $2.50 a tonne.

The port discount comes on top of royalty relief already extended by the government to smaller iron ore miners. West Australian Resources and Finance Minister Bill Marmion said the relief package would also include the deferral of $12m in haulage fees for 12 months.
All of these fine efforts will only achieve one end, driving the price even lower as Atlas tonnages increase the glut, Atlas deals benchmark future cost cuts for every other miner. Atlas tax and port relief is passed onto every other miner, and if it can pay down debt, too, longer loss-making production before closing again.
Atlas Iron needs to raise $180 million to retire debt. And how is this for amazing Twiggy chutzpah, from Dad's Army:
Fortescue Metals founder Andrew Forrest has emerged as a backer of Atlas Iron as the Pilbara iron-ore junior seeks to raise up to $180 million to continue mining in the wake of the iron-ore price collapse.

…"We are not going to be a subsidiary of Andrew Forrest Holdings but it is meaningful to the extent of what we are doing going forward.''
It's not in Mr Forrest's interests to see Atlas survive unless his only business strategy now is to force his favoured cartel structure onto the market and supporting juniors boosts his populist appeal to do it. What's a few tens of millions in that endeavour! As well, the juniors are now forming a block of opposition to BHP and RIO, from The West Australian:
…Former West Australian of the Year David Flanagan, whose company Atlas Iron has had a near-death experience because of the falling price of iron ore, led the new attack on BHP and Rio.

Mr Flanagan accused the mining giants of not acting in the best interests of taxpayers – who ultimately owned the iron ore – despite getting tens of billions of dollars in subsidies over the years that helped them build their operations.

He also described as "rubbish" claims by Rio and BHP that overseas competitors from South America or India would steal Australian markets if they did not increase production.

…BC Iron chairman Tony Kiernan said the inquiry needed to acknowledge that iron ore was owned by the Australian people – not by mining companies.

"Secondly … it's a depleting asset. Once dug up and sold, it won't be there," Mr Kiernan said.

"From the public's perspective, surely they should be able to get a fair price for the asset they own and which will not be replaced."
To the extent that the inquiry can influence the iron ore market at all, this is what it will achieve: more total, more deep and more enduring self-destruction for Australian iron ore. But, as I've said before, it could support prices in the short term at the price of the long, and what politician is not going to like that?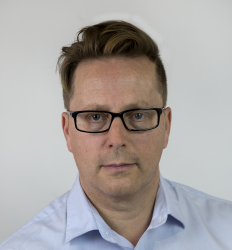 Latest posts by Houses and Holes
(see all)