It's over. There's no kicking anything into the long grass even. Treasurer Joe Hockey last night released a two-line statement saying the iron ore inquiry would not be going ahead:
"Over recent days, there has been some speculation about whether a parliamentary inquiry into the iron ore sector was necessary," the statement read.

"After discussing the issue with regulatory bodies and stakeholders across the resources sector, the Government will not be initiating an inquiry at this time."
Not a great look for the Government, flip-flopping around like this. Senator Nick Xenophon shows why, from the ABC:
He has criticised the Government's decision, saying the inquiry has been "killed off by a shock and awe campaign by key elements of the mining industry".

"The fact that the PM and the Treasurer were initially supportive of an inquiry by both houses of Parliament and have now backed away, is indicative, yet again, of the enormous and disproportionate power of the mining lobby," he said.

"The iron ore giants have now succeeded in censoring the Government and the Parliament from having an inquiry into issues that are clearly in the national interest," he said.

"You've got to ask, given this extraordinary turn of events: where does the real power lie in this country?"
It was the mining lobby that triggered the inquiry, senator, so why not have it kill it as well? Andrew Forrest sounds spent and beaten at The Australian:
Stockpiles of Australia's rich, red iron ore at Chinese ports have been declining in recent weeks, ­indicating the physical market is in balance.

And yet this week the price of our precious resource fell.

In normal markets, when demand runs ahead of supply the price rises. What is happening in iron ore and why seems like a fairly uncontroversial question.

But never have I seen so much hysteria from so many in such a short period of time over something as seemingly innocuous as a suggestion that there should be transparent and open debate about what is occurring in our most important industry.
The hysteria is yours, Mr Forrest. It bamboozled for a few days but could not hold water. The above example of cherry-picked iron ore port stocks is illustrative. Inventory management is one tiny portion of the iron ore market that has little to do with immediate price movements.
In the end it's a terrific result for the major miners. In fighting off the campaign of one rent-seeker, they've managed to further consolidate their own dominant position in the political economy. The fate of Fortescue metals still lies in Canberra. Sooner or later it will be saved by Chinese interests or broken up and sold for peanuts to the majors. Canberra will decide which and Twiggy has probably done himself few favours in which outcome will be favoured.
Indeed, the AFR triumphantly declares an end to all questioning of major mining wisdom:
News of China's visiting Premier Li Keqiang bankrolling a $US16.5 billion ($21 billion) iron ore expansion project by Brazil's Vale was perfectly timed.

…That should destroy any delusions that in iron ore or any other commodity we own a captive resource market, one that our miners might rig for prices that suit, or that Canberra can pluck for super profits taxes, or that unions can milk for excessive wage claims without cooking the goose.

Such is the media obsession with trivia and churnalism that most other news outlets buried a Brazil-China iron ore story that should have led the electronic news bulletins.
Jeez, MB exists for the simple reason that the AFR is choked "with trivia and churnalism". It has completely missed the story of the importance of iron ore and its players for as long as I can remember. This is another example. The Vale expansion isn't new and was always going to go ahead. It's a formerly government-owned entity and national champion and the China deal is a quirk.
The paper's China coverage is sparse at best; its miner coverage heavily oriented in favour of the big two; it's point of view is a positive spin for the sector and it was even part-owned by an iron ore miner until very recently.
Even as it claims the high moral ground on coverage it argues that all questioning of mighty miners should cease! Not for the first time since the birth of MB I find myself wishing for a fifth law of thermodynamics that triggers the spontaneous combustion of oxymoronic public discourse.
So, do I regret my own resistance to the inquiry. Yes, in part. There are lots of good ideas that could improve the political economy around iron ore and even today big miners are making super profits with margins at almost 100%. But the problem is one of how to extract that value for the commons not whether Twiggy Forrest should be saved by the people and given the provenance of the inquiry tactical resistance made sense.
One idea that WA is exploring today is a royalty floor, from the ABC:
A West Australian backbench Liberal MP is pushing for a floor on iron ore royalty payments in a bid to reduce the impact of the commodity's low price on the state's finances.

The proposal put forward by Joondalup MP Jan Norberger is the second proposed dramatic royalty shift suggested from the Government's backbench in recent months, with former Nationals leader Brendon Grylls previously arguing for a move to fixed-rate payments.

…In his budget reply speech to State Parliament, Mr Norberger argued that the system should be changed to incorporate a floor level that would mean royalty payments could only drop to a certain level regardless of how far the iron ore price fell.
A much better and less distorting idea is a large profits-based tax that kicks in above a certain rate of return. It ought to be linked with a sovereign wealth fund that saves the money and prevents inflationary distortions via income surges and then can be part deployed after the boom to balance the cycle.
Nah, let's just hope for higher prices! From Sky:
West Australian premier Colin Barnett is confident iron ore prices will rebound from their record lows to above $US70 a tonne.

Mr Barnett said the idea of a federal parliamentary inquiry into iron ore was flawed and urged Australia's biggest iron ore producers to calm the market and stop talking about their expansion projects.

'We just need to adjust the production to the market,' Mr Barnett told ABC Radio in Perth on Thursday.

…'I'm reasonably confident that over the next 12 months or so prices will recover, not to where they were, but maybe back up to $70, $80, $90,' he said.
The more things change and all of that.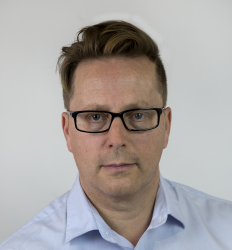 Latest posts by David Llewellyn-Smith
(see all)