The iron ore end game is upon us. The AFR is reporting that China inc is preparing to move on Fortescue Metals Group:
Chinese-linked companies have applied to the Foreign Investment Review Board seeking permission for an investment involving Fortescue Metals Group.

Australia's third-largest iron ore producer has held discussions with China's largest steel producer, Baosteel, and China's largest conglomerate, CITIC, about a recapitalision to shore up its balance sheet.

It is unclear if the applications to FIRB are from CITIC or Baosteel but sources said there is interest in Fortescue from one or more companies which are Chinese or part-Chinese owned.
Matthew Stevens speculates:
The prospect most often posited is that the Third Force would invite new Chinese partners at an asset level and that this would most likely then be secured by ownership of the head stock to a level that might command a seat at the board.

…Now, the only way to introduce a serious new investor to Fortescue without dilution of Forrest's 30 per cent would be for the stake to be delivered in a neat parcel and the most obvious mechanic for that to happen would be for Forrest to provide that equity.

…China Inc, on the other hand, has every reason to chase the opportunity of a deeper engagement with Fortescue, despite the Third Force's obvious short-term issues. The important thing to understand about Fortescue is that it is now firmly baked into the Chinese system. It does what India doesn't want to do. Fortescue exports big volumes of sub-premium material that is essential as a blending material for both the 66 per cent concentrates China produces domestically and the 65 per cent-plus material it plans to increasingly acquire from Brazil.
Add the following, also from the AFR:
China will use its growing relationship with Brazil to pressure Australia into running a more independent foreign policy, according to analysts and academics, as Beijing seeks to use its economic muscle for strategic influence.

…"If Australia gets closer to the United States we will see China increase its purchases from Brazil, while reducing its trade with Australia," said Wu Xinbo, Dean of the Institute of International Studies at Fudan University.

"The alliance between Australia and the US is a major constraint on the relationship between China and Australia."
Whatever the deal that is before the FIRB, if it boosts Chinese interests in FMG it must be blocked. End of discussion.
As the customer for 70% of global seaborne iron ore production, China has clear priorities and incentives to privilege a low iron ore price over profit generation. To allow that customer to take a big enough stake in the emerging marginal cost producer to be influential in strategy is to risk, and let's face it deliver,  a much lower long term iron ore price.
The maths is simple. If commodity markets are left alone over the long term, the lowest marginal cost of production sets the price. However, if marginal producers are kept alive by state-sponsored life support then the oversupply can never clear and the price sink below the lowest marginal cost.
It is quite conceivable that a Chinese controlled FMG could force RIO and BHP to cut much cheaper and more profitable tonnages in the future, even as it runs loss after loss.
This is a market structure issue of the highest national interest priority. At one third of exports and three quarters (with coking coal) of export income growth since 2003, iron ore is the key to the Australian economy. If the Pilbara cartel of BHP and RIO is structurally undermined so is Australia's sovereignty, economic prospects and strategic outlook.
Sadly, Joe Hockey and Tony Abbott appear to understand none of this. Their flirtation with Twiggy Forrest's iron ore inquiry surely suggests that if nothing else.
Joe Hockey has two choices:
block any deal outright, or
get on the blower to BHP and RIO and tell them that if they make a hostile counter bid for FMG then they will get FIRB approval.
This is not some parlour game of government versus markets. This is a vital, palpable, visceral national interest decision that will affect the prosperity, values and alliances of Australia for decades.
We are being played.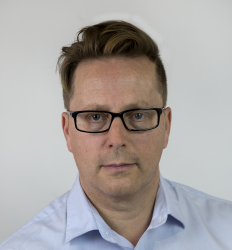 Latest posts by David Llewellyn-Smith
(see all)