As iron ore plunges so too does RIO's outlook whether markets are pricing it or not. On a spot price scenario, RIO's iron ore margin is now down to mid teens: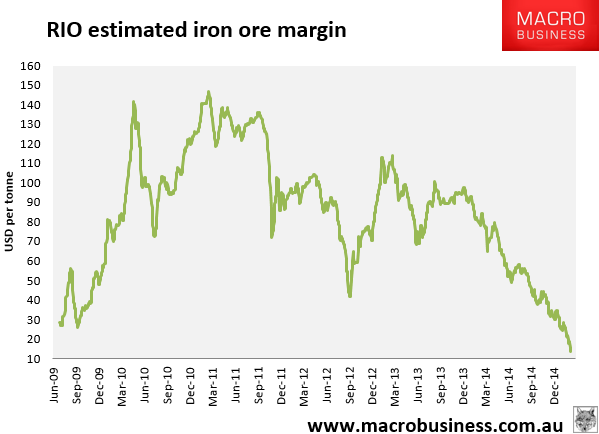 Pre-tax profits are 35% below consensus for this year and below half in later years: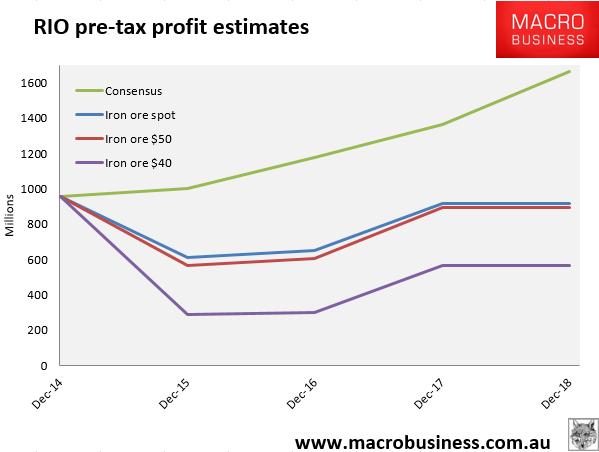 And the idiocy spread is as wide as ever: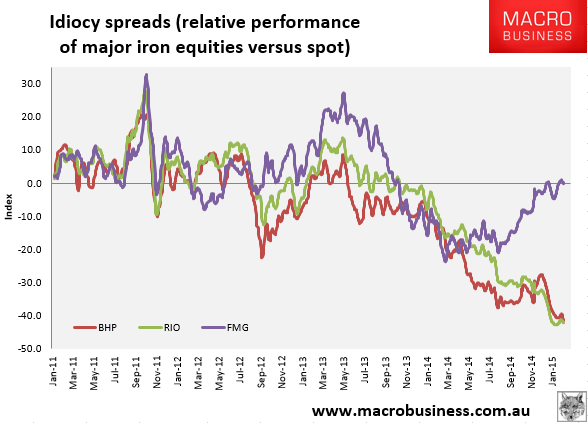 RIO was down in London 1.6% and New York 2.3% after yesterday's gob-smacking rebound here.
The sell side is now playing a game of chicken. RIO's profits are being smoked and someone has to position for a big short and begin the downgrades rush soon. Better to be first than last!